Simple Raspberry Rose Jam
Most people agree that raspberries take center stage in the annual midsummer flavor parade of natural goodness, and the common reaction to the first sighting of these ruby red gems is to make room for a marathon canning session in your schedule. Few things are better than a finely crafted batch of raspberry jam on freshly baked bread or biscuits, and attempts to dress up the jam by introducing new ingredients usually fall flat because they interfere with the taste of the berries — after all, when Mother Nature provides perfection, the best response is to simply preserve it as well as possible.
Like everything else in life, there are a few exceptions to this rule — and if you've ever caught the scent of newly ripe raspberries on the vine mingled with the aroma of a nearby rose garden or a patch of wild roses on a warm summer breeze, you already understand the symbiotic magic of roses and raspberries.

Here's the recipe to capture the magic of that summer breeze to enjoy during deep winter evenings by the fire.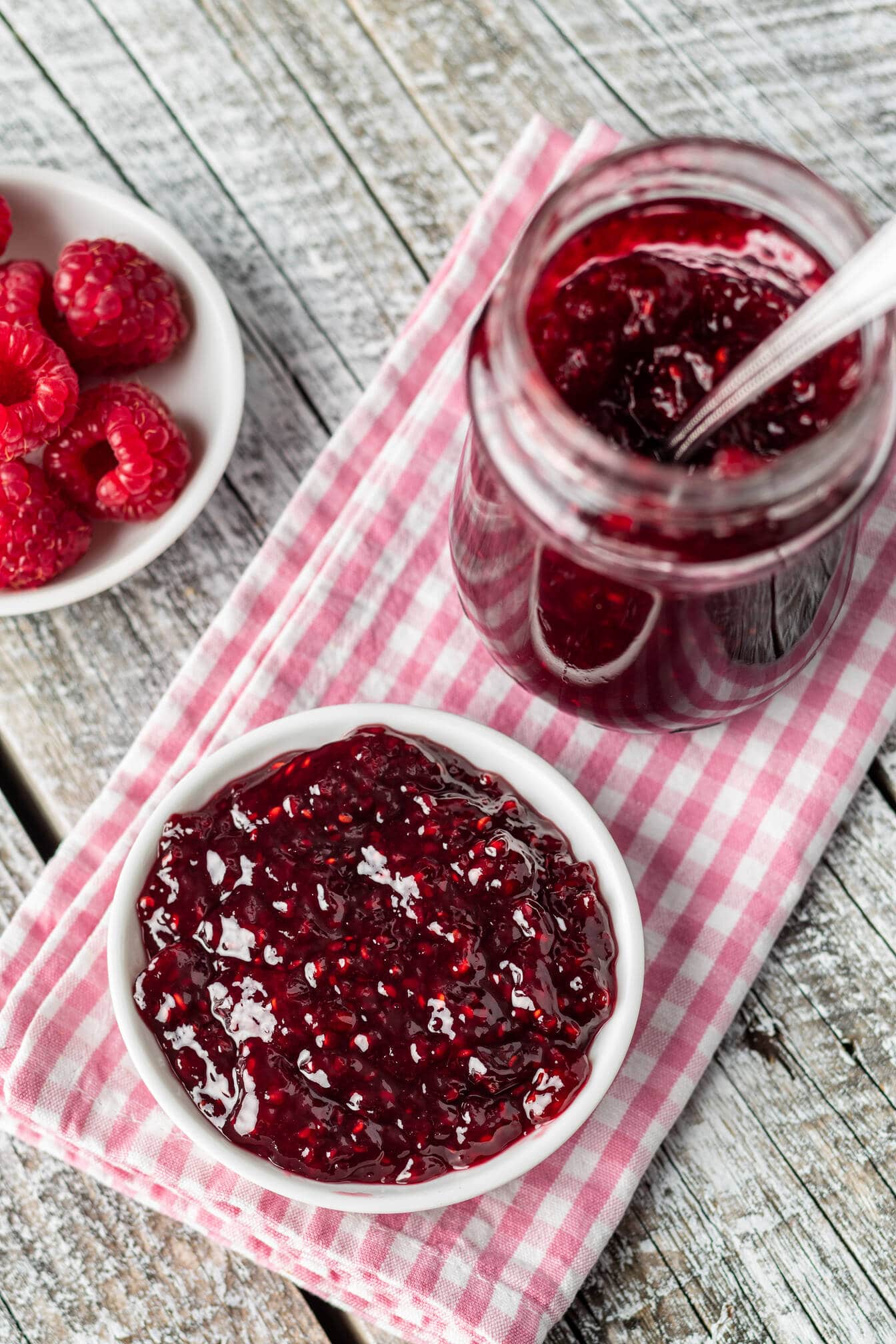 Equipment
4 eight-ounce canning jars with lids.
Ingredients
2

pounds

freshly picked raspberries

1.5

cups

white sugar

1

T

freshly squeezed lemon juice

1/4

tsp

culinary-grade rose water
Instructions
Preparation
Toss the raspberries and sugar together in a large, heavy-bottomed saucepan and allow the mixture to sit for about half an hour — this provides the berries with ample time to release their juices.

Rinse the berries as lightly as possible. If they're organic, there's no need to rinse them at all.
Process
Cook the mixture over medium heat, taking care to see that it doesn't burn while stirring occasionally with a wooden spoon.

When the mixture begins to thicken, it's time to step up your stirring game because as the natural sugars in the berries as well as the added sugar starts to concentrate, it's at increased risk of becoming scorched. It should reach the desired thickness within half an hour to 40 minutes on the stove.

To test whether the mixture is ready for the jar, place a small amount on a cold plate and place it in the freezer for about two minutes and then remove it and drag your finger through the mixture. If it's ready, it won't fill in the area your finger has cleared.

Pour the mixture into the jars and give them a standard hot water bath for 10 minutes.
Notes
This should make about 3 pints.
Nutrition
Calories:
1636
kcal
|
Carbohydrates:
409
g
|
Protein:
11
g
|
Fat:
6
g
|
Saturated Fat:
1
g
|
Polyunsaturated Fat:
3
g
|
Monounsaturated Fat:
1
g
|
Sodium:
12
mg
|
Potassium:
1391
mg
|
Fiber:
59
g
|
Sugar:
340
g
|
Vitamin A:
300
IU
|
Vitamin C:
243
mg
|
Calcium:
231
mg
|
Iron:
6
mg
Possible Substitutions
For originality, use black cap raspberries instead of the standard red variety.
Try using Meyer lemon juice instead of the standard supermarket type.
Success Tips
Avoid overcooking the jam — too much heat causes pectin to lose its power to set.
Use organically grown raspberries if possible.
Why is this recipe interesting?
Rose water was once a valued staple in Victorian households, but it's rarely used today. 
Some of the best rose water in the world comes from Bulgaria, just like the best feta cheese.
Now grab some toast and use your yummy Raspberry Rose Jam!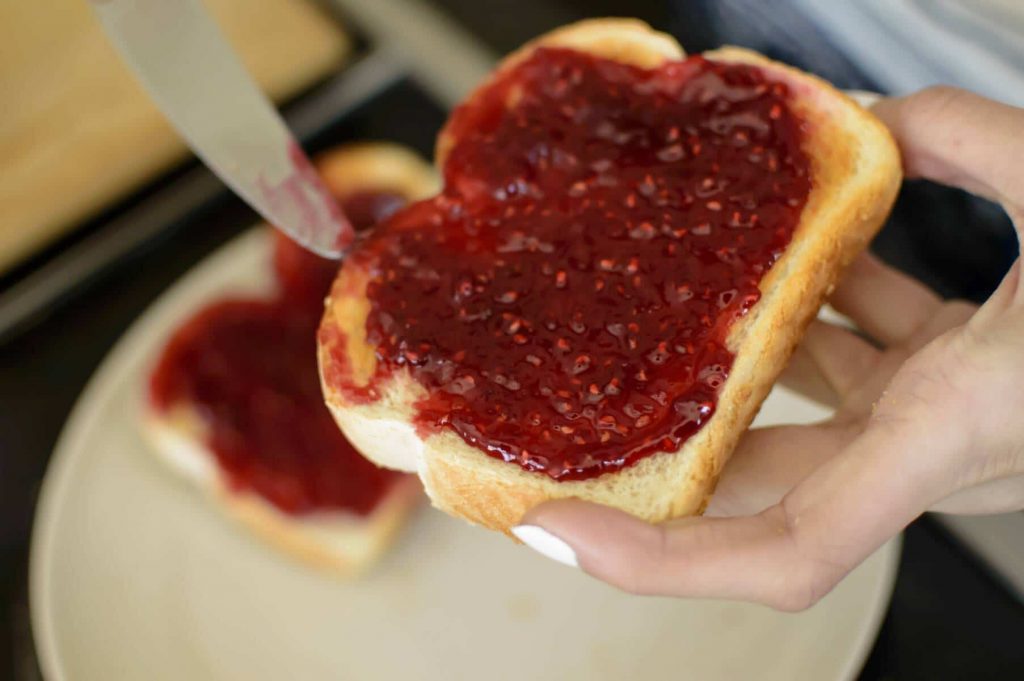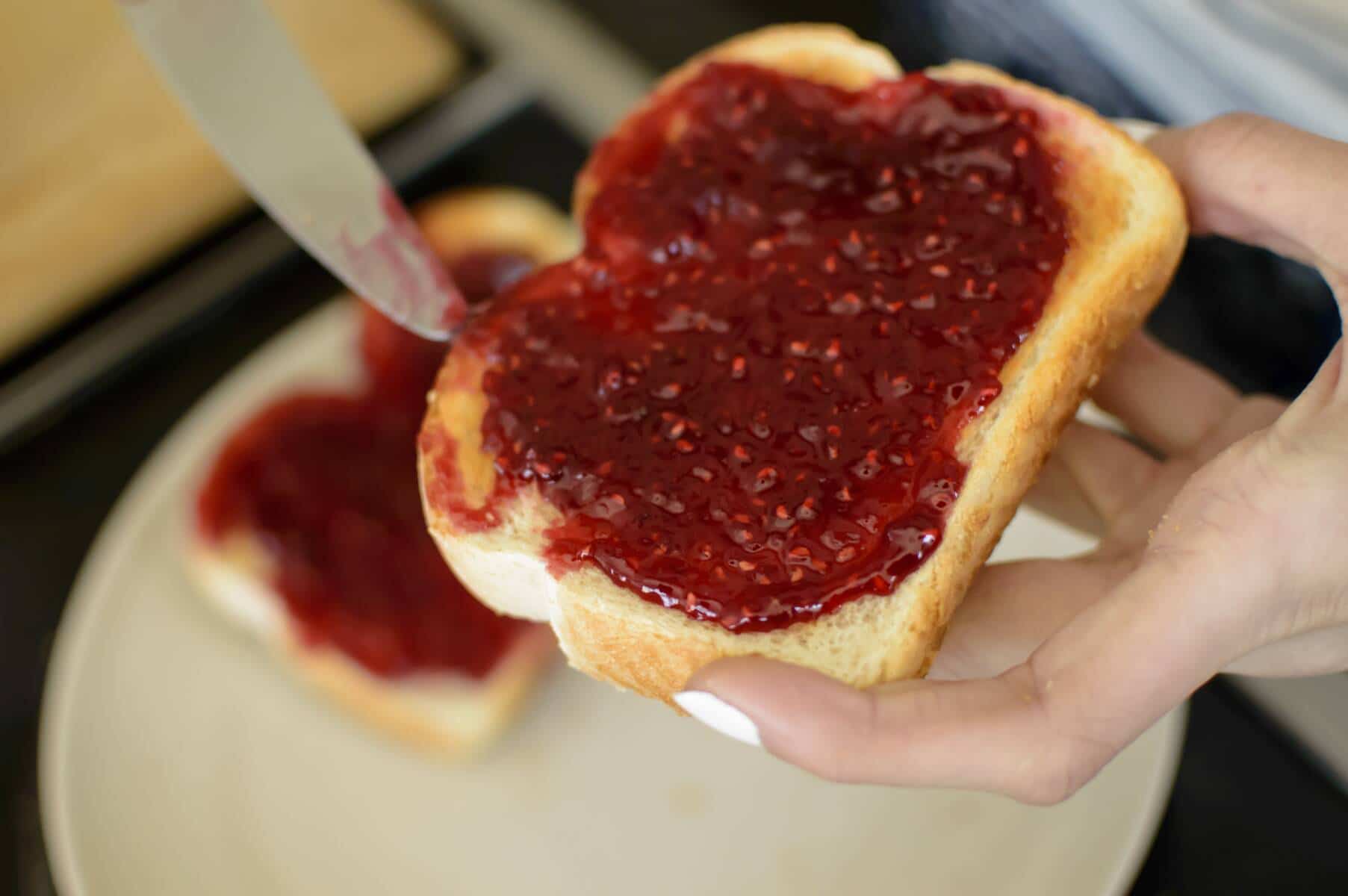 ---
Recent Recipes