Why Are Some Plums Red Inside?
Plums – the fruit introduced to most people from an infant age through the nursery rhyme 'Little Jack Horner' To summarise the short rhyme Jack was eating a pie, he put in his thumb and pulled out a plum and that's it!
All About The Plums
Grown in every continent (except Antarctica) plums are a much loved fruit used as both a sweet and savoury ingredient. In fact, plums are the second most cultivated fruit in the world. Many countries across the world ferment plums and use them as a base for liquors and wines. The stoned fruit takes between 3 and 5 years to produce and grow skin of either red, yellow or the most common purple.
Digging deeper inside the juicy fruit an amber flesh is typically found. However, it is possible to find the amber flesh being replaced by red flesh inside the plum. Why is this you may ask? Well today your question is about to be answered.
Why do some plums have red flesh?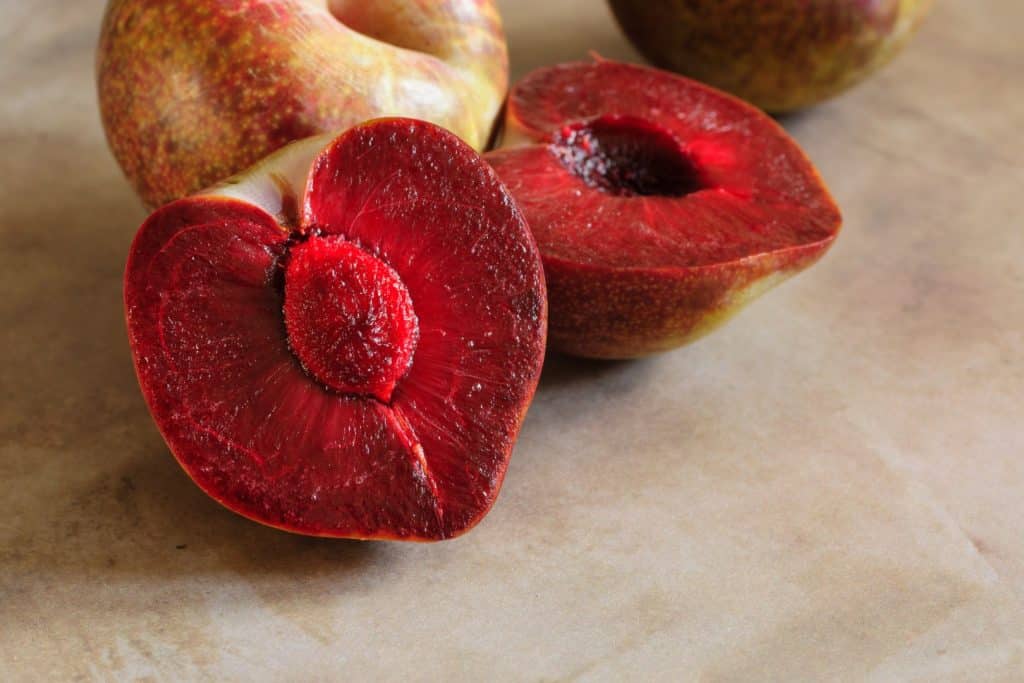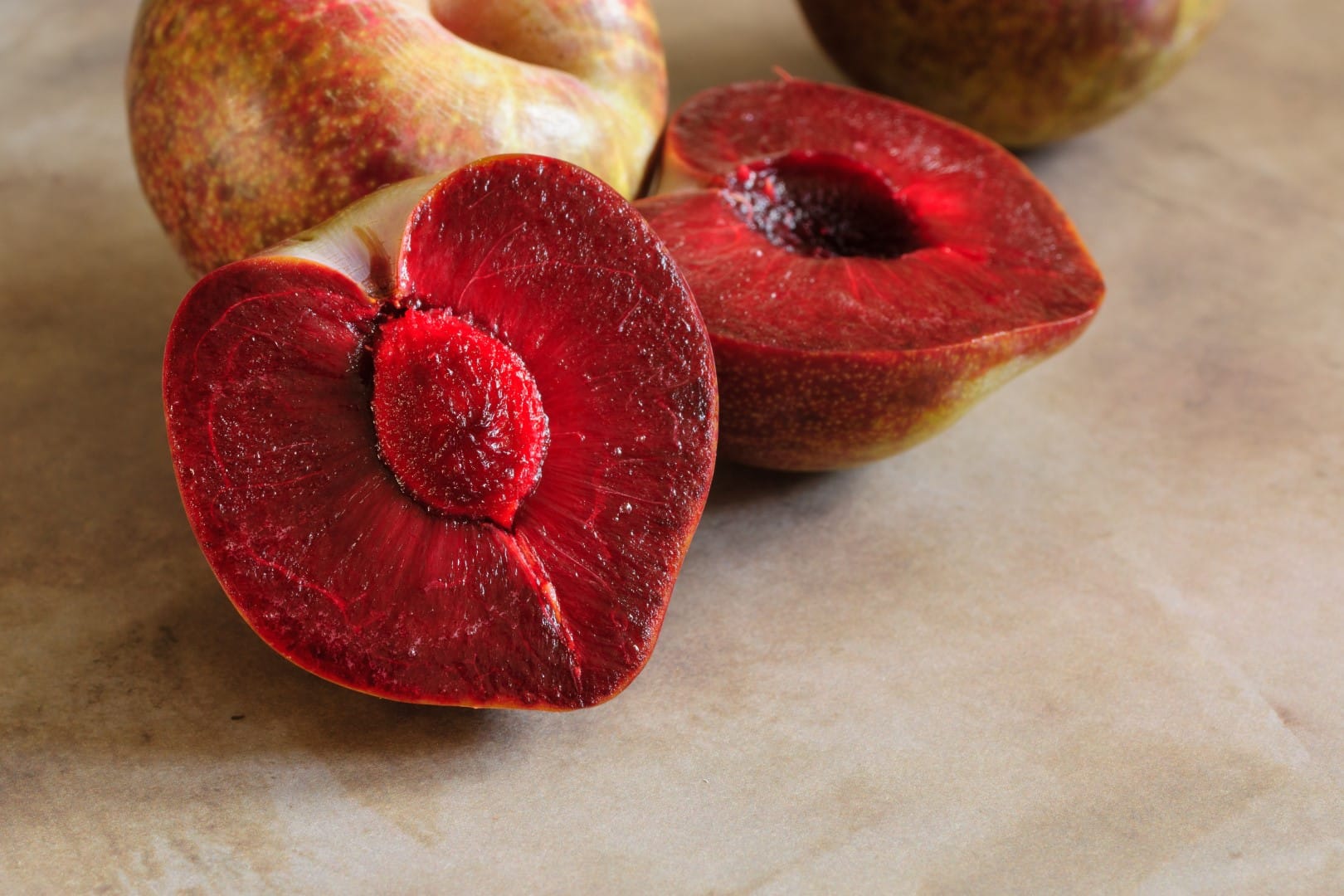 The presence of a red flesh in plums is due to the flavonoid Anthocyanin. The red fleshed plum varieties are Santa Rosa Plums, Blood Plums and Elephant Heart Plums. Anthocyanin is an anti-oxidant which has been shown to provide a list of health benefits. Conserve and Jam makers often choose red-fleshed varieties due to their sweet flavor and host of nutritional qualities. But what makes Anthocyanin so special and what can it do for me?
Anthocyanins are simply a wonder anti-oxidant capable of protecting and strengthening our bodies. The addition of red fleshed plums is one way to add anthocyanins to your diet, similarly, berries and dark skinned vegetables such as eggplants are also sources of the powerful flavonoid.
Plums are a versatile fruit with many uses and incorporating more plums in your diet is a simple and cost effective step to improving your health. Note: even though prunes are dried plums, they contain low levels of Anthocyanin, nevertheless, prunes are good for helping with digestive issues.
Is it just red fleshed plums I should be eating?
To put simply – no! Even though red fleshed plums contain higher levels of anthocyanin, this does not mean all other plums should be side-lined.
In total there are about 20 varieties of plums. Among the most common are damson plums, moyer plums, friar plums and mirabelle plums. All plum varieties are full of fibre and vitamin C.
Plum trees can be grown in most back gardens. All that is needed is a seed, pot and soil. Give this video a watch to see how easy it is for you produce your own delicious fruit!
How can I include plums in my diet?
Eating plums whole of course is the easiest way to incorporate them into your diet. However, there are many alternative ways to include plums into your regular diet. Fermented foods such as kimchi have become very popular recently as they bring a whole list of dietary benefits. Plums can also be fermented to give a flavor punch to an array of savory meals.
If fermented foods are not your thing here is an alternative list of dishes that can see you adding plums to your diet. Both healthy and not so healthy suggestions:
Stewed plum with ginger spooned over yogurt.
Plum sauce (goes very well with duck meat)
Roasted beet, plum and pecan salad
Plum flapjacks
Plum Crumble
Plum Compote
Plum Cake
Plum and apple cobbler
The Final Word
This article began with the question – Why are some plums red inside?
Hopefully it is now clear the red color stems from the presence of anthocyanin; an antioxidant with an ability to fight cancer, lower cholesterol, improve memory, regulate hormones and support immune function. As of now, there is little research to support the use of anthocyanin supplementation. Research has and is being completed but as of yet data supporting their effectiveness is limited.
With such a long list of health benefits it is little wonder the plum is a symbol of good fortune in Chinese culture. One thing is for sure I will be adding red and purple fruits and vegetables to my shopping basket next time, plums being number one on the list! Here's to health!
---
Recent Recipes