All About Drinks & Cocktails That Start With The Letter R
Not surprisingly, many of the red drinks come out to play on the R list of cocktails. The red drinks, however, are not to be outdone by the homages to royalty (both literal and figurative royalty, that is). With interesting blends of ingredients, a few historic mainstays, and a smattering of spinoff drinks, the R list brings the heat. Check it out!
Rabo-de-galo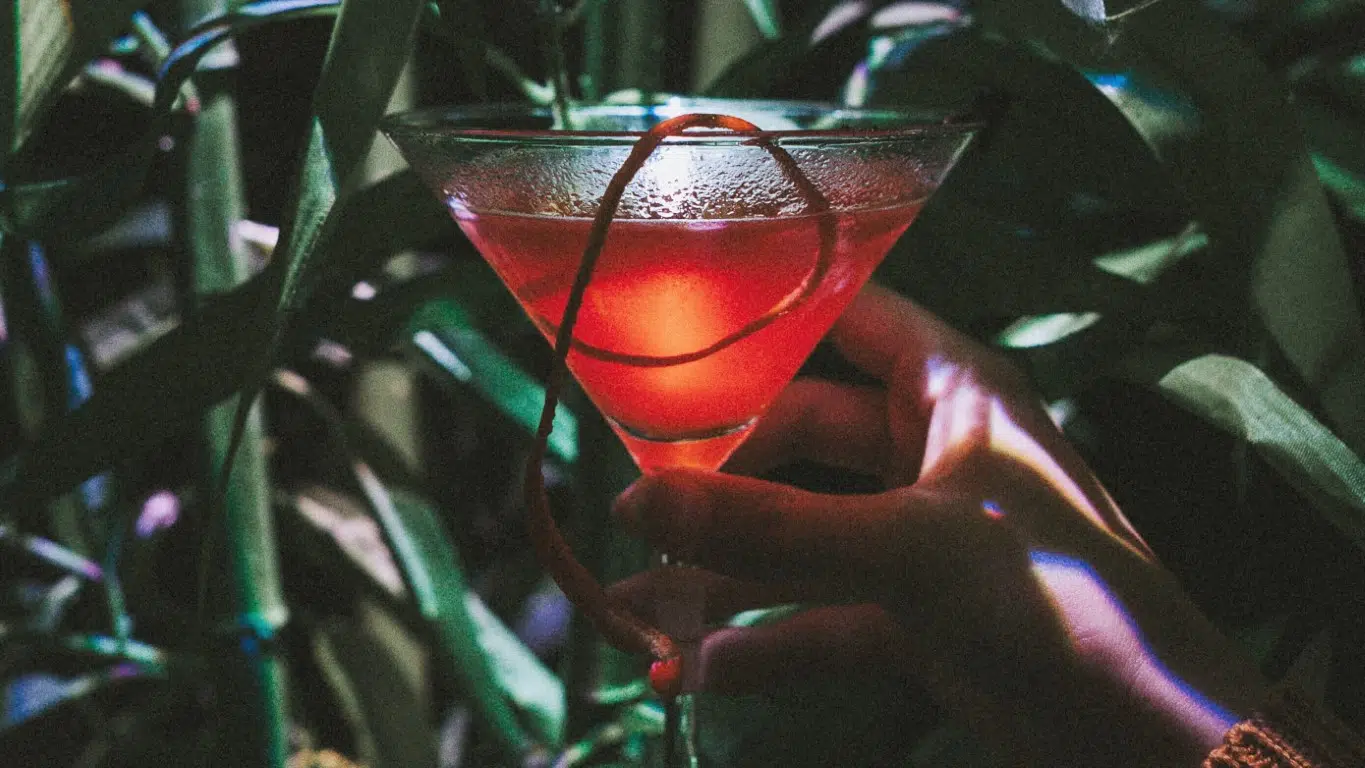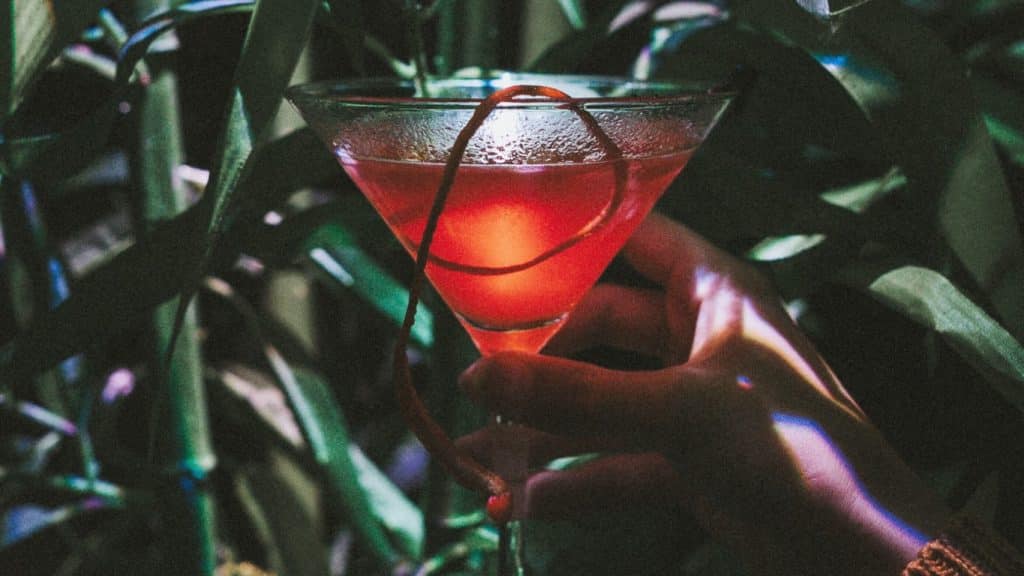 Rabo-de-galo is a 1950s Brazilian drink that originated in San Paolo. The name is a literal translation of the word "cocktail:" rabo meaning tail and galo meaning cock. Developed as a way to make sweet vermouth more palatable, the Rabo-de-galo simply sweetens it by adding cachaca. The two ingredients, sweet vermouth and cane sugar liqueur, are mixed over ice in a rocks glass; it's typically garnished with a lemon twist.
Ramos Gin Fizz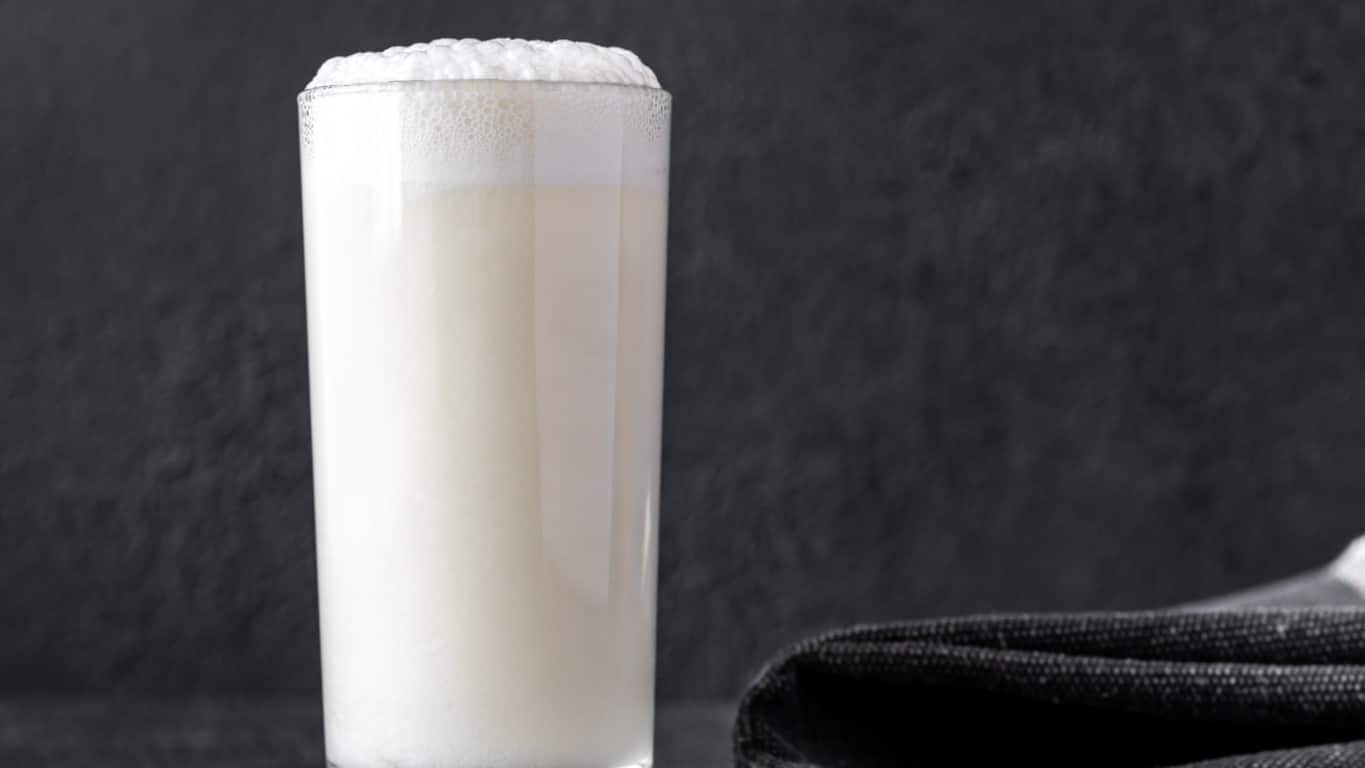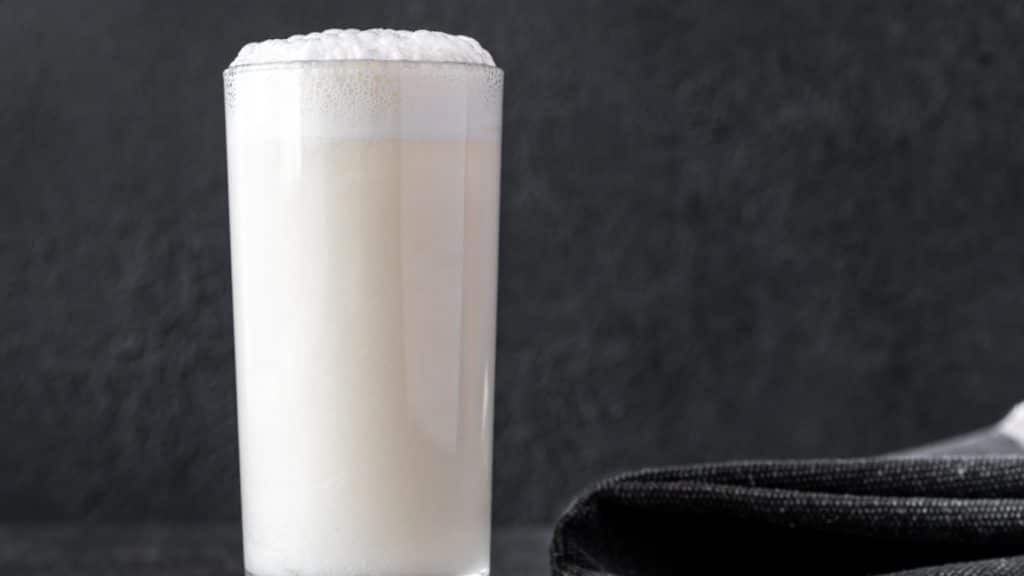 Created by a New Orleans bartender named Henry C. Ramos in 1888, this ever-popular cocktail was originally dubbed the New Orleans Fizz. Renamed as the Ramos Gin Fizz to pay homage to its creator, this drink iconic. The Ramos Gin Fizz mixes gin, simple syrup, heavy cream, citrus juices, club soda, and an egg white. The ingredients are shaken and poured over ice into a collins glass. The Ramos Gin Fizz is a frothy, sweet drink that tastes much like lemon meringue pie.
Raspberry Martini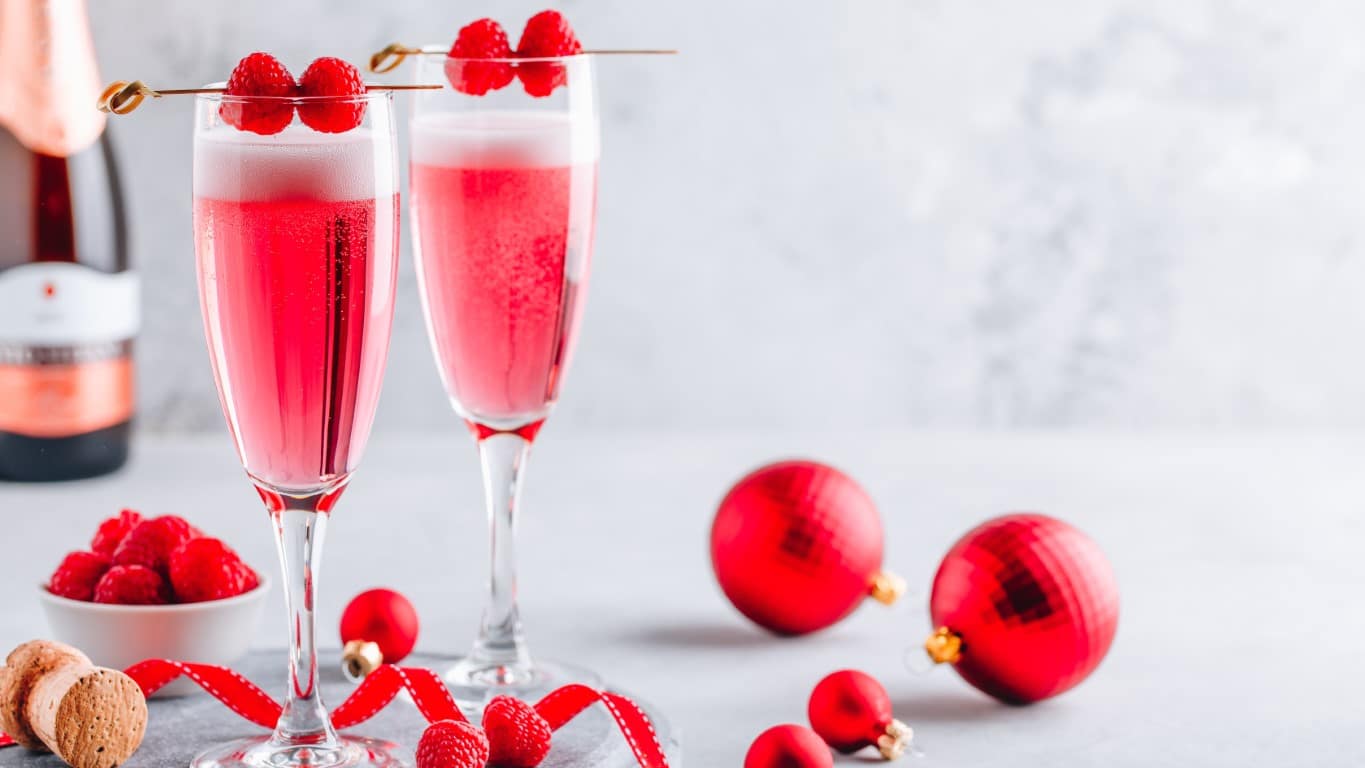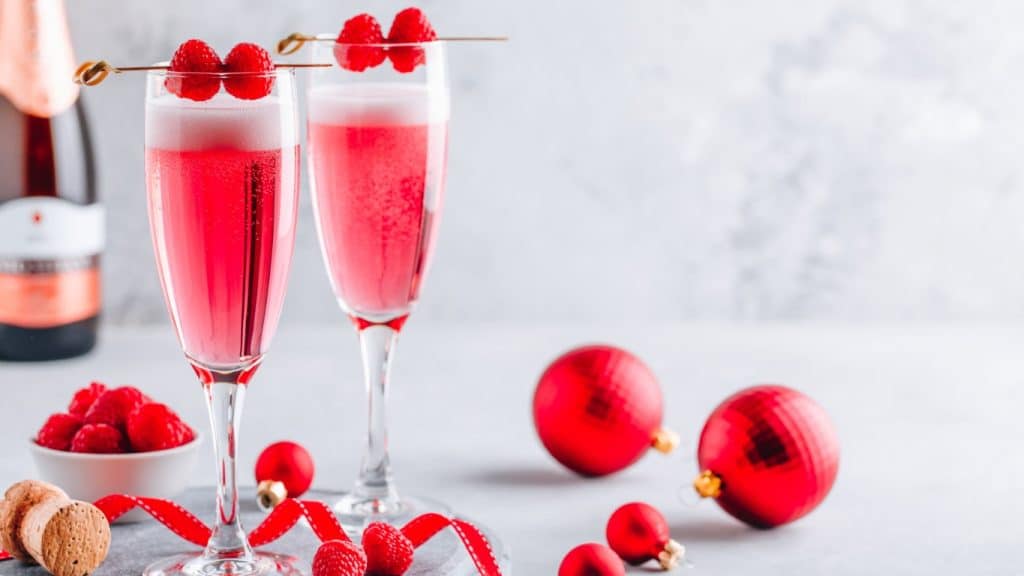 A sweet and colorful twist on the classic Martini, the Rasberry Martini was popularized in the mid-1970s in London. It's made with freshly muddled raspberries, dry gin, creme de framboise (a raspberry liqueur), and orange bitters. The components of the Raspberry Martini are shaken in ice and strained into a chilled martini glass. Finally, it's garnished with a fresh raspberry skewer.
Red Russian
A sweeter and fruitier version of the Black Russian, the Red Russian is a beautiful red drink perfect for holiday toasting. In a Red Russian, the cherry liqueur is substituted for coffee liqueur and mixed with vodka. Although the Red Russian is sweeter than its Black Russian counterpart, don't be deceived by its flavor; just like the Black Russian, the Red Russian is made entirely of liquor and is rather strong. The Red Russsian is served over ice in a rocks glass; it's garnished with a cherry.
Redheaded Slut
Created at a bar in Ohio in 2000 and subsequently popularized on college campuses across the U.S., the Redheaded Slut is also interchangeably called the "Ginger Bitch" and a "Lindsay Lohan." The Redheaded Slut, though red and fruity-looking, is a super strong shot that sneaks up on you. The Redheaded Slut is a combination of Jagermeister, peach schnapps, and cranberry juice; it's shaken in ice and strained into a shot glass.
Revelation
The Revelation is an after-dinner drink, the recipe for which was first published in the 1908 cocktail book called "The World's Drinks and How to Mix Them." Described as sexy and sweet, the Revelation is a mix of Benedictine, Kummel (a fennel-flavored liqueur), and seven drops of creme de menthe. The Revelation is served on ice in a pony glass with a lemon twist. 
Rob Roy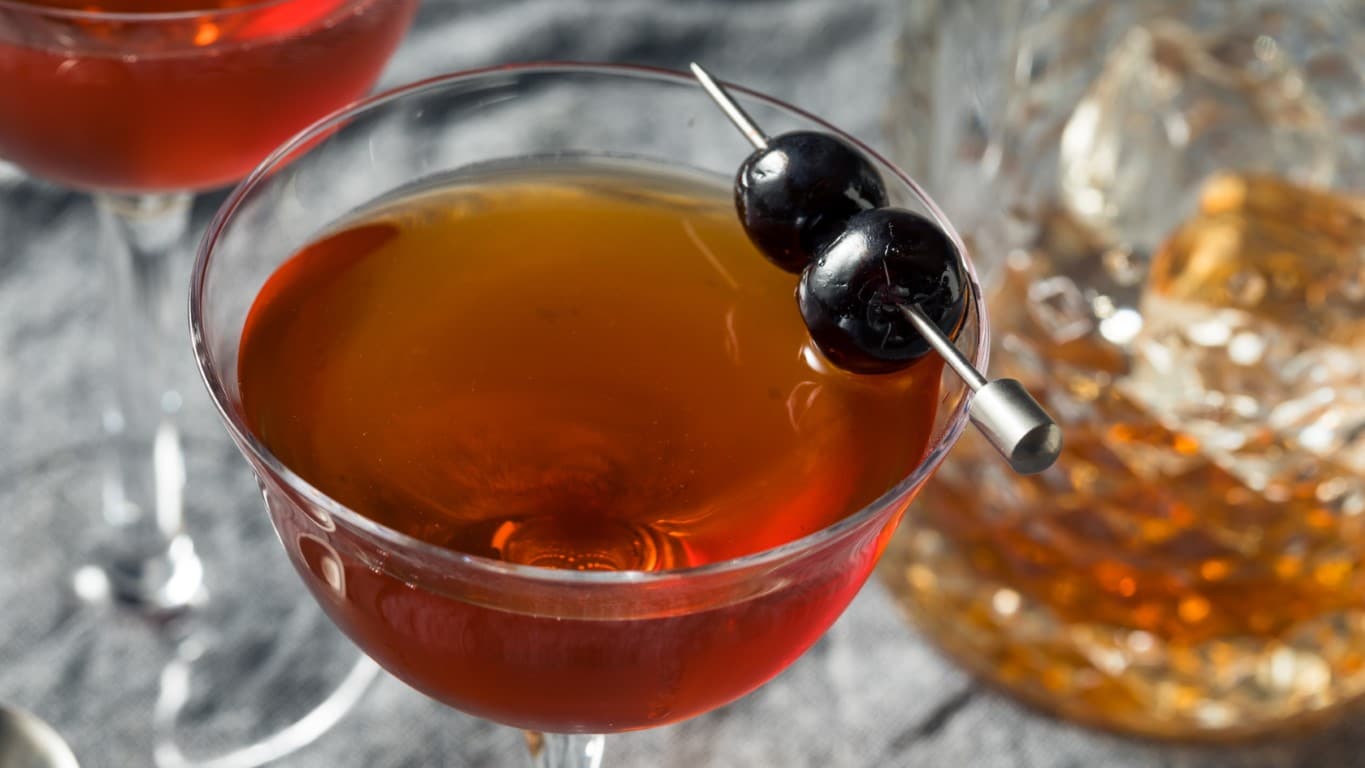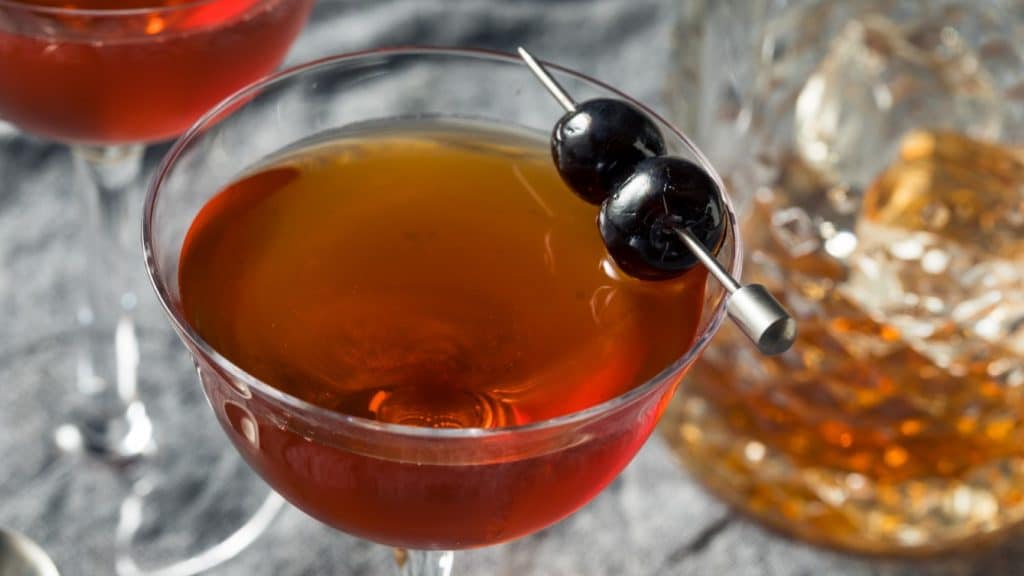 Created in the late 1800s at Manhattan's Waldorf-Astoria, the Rob Roy is a classic cocktail that's still popular today. Created and named in honor of an opera premiere of the same name, the Rob Roy has stood the test of time. A Rob Roy is a scotch drink mixed with sweet vermouth, bitters, and orange zest. The ingredients are shaken in ice and strained into a chilled cocktail glass; finally, the Rob Roby is garnished with a brandied cherry.
Rose Kennedy Cocktail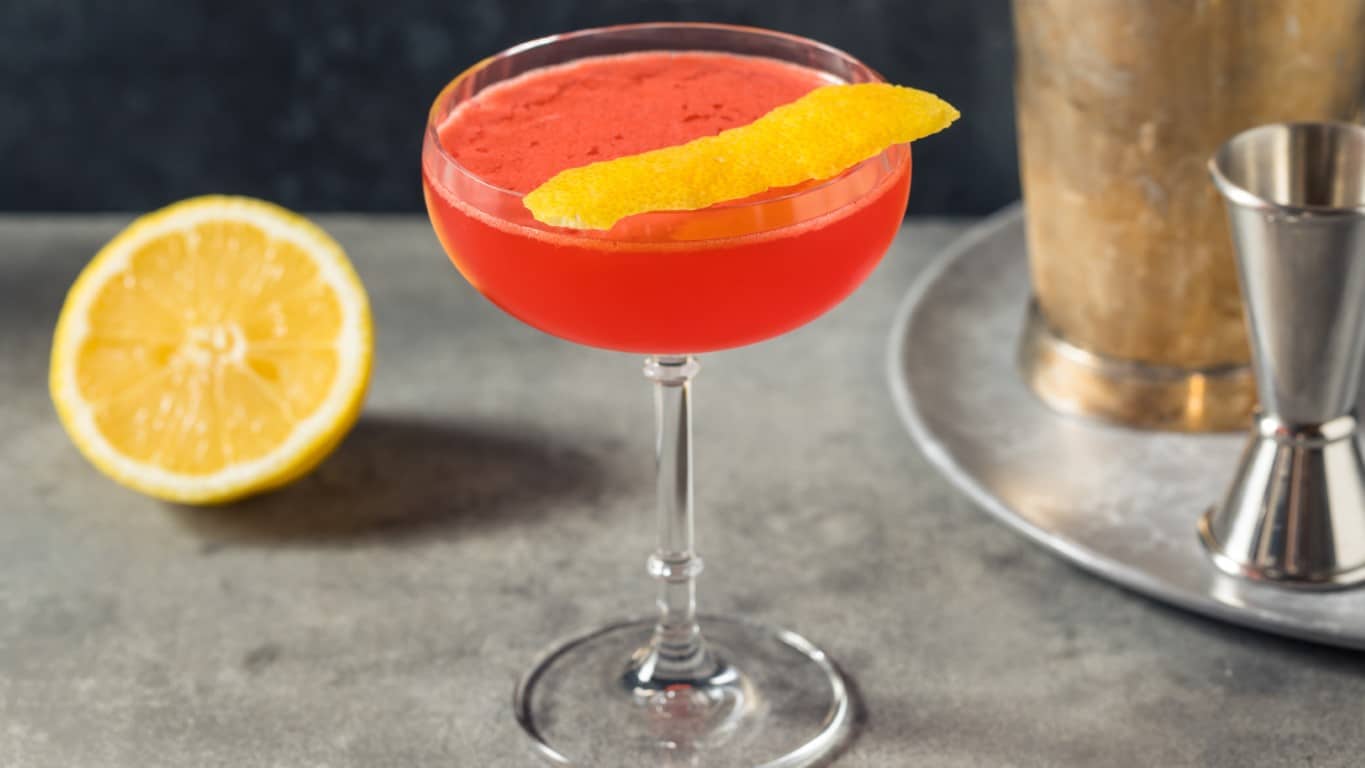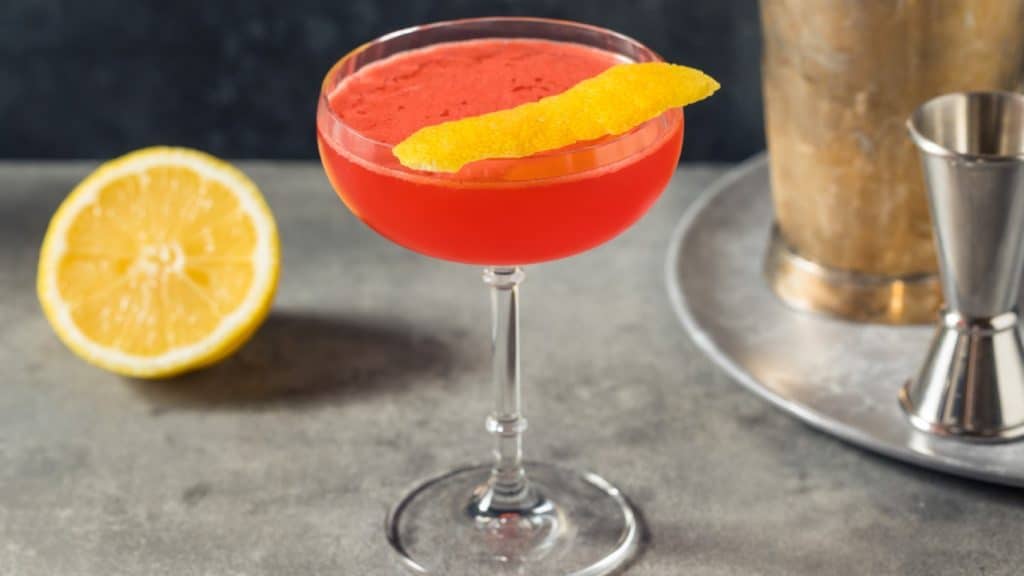 The Rose Kennedy Cocktail was first created in a Washington D.C. gay bar in the mid-1990s. Named for the proverbial queen of Cape Cod, the Rose Kennedy Cocktail is a twist on the classic Cape Codder. Whereas a Cape Codder simply mixes vodka and cranberry juice, the Rose Kennedy Cocktail takes it a step further with a splash of club soda. This fizzy upgrade to the Cape Codder is more commonly ordered by its ingredients: "a vodka, cran, and a splash of soda!" Lastly, a Rose Kennedy Cocktail is served on ice in a collins glass and garnished with a lime wheel.
Rossini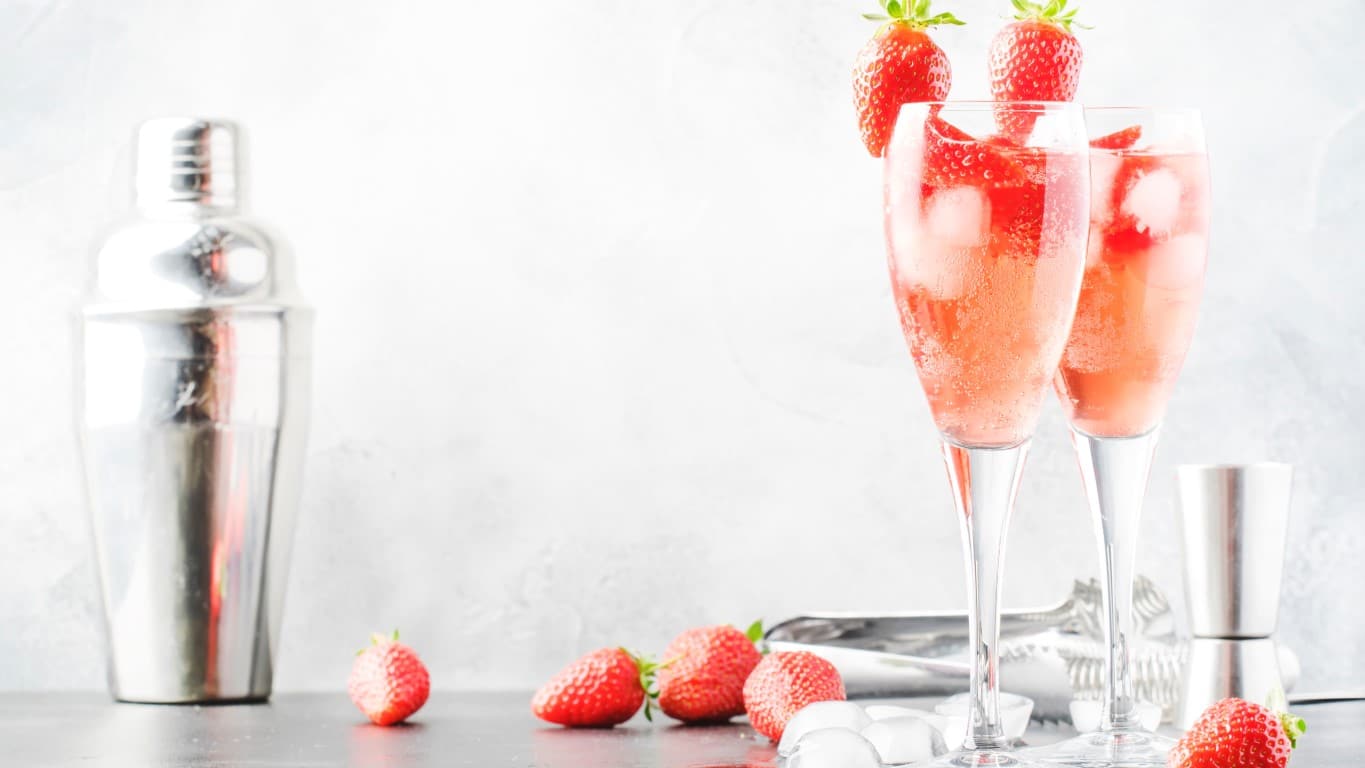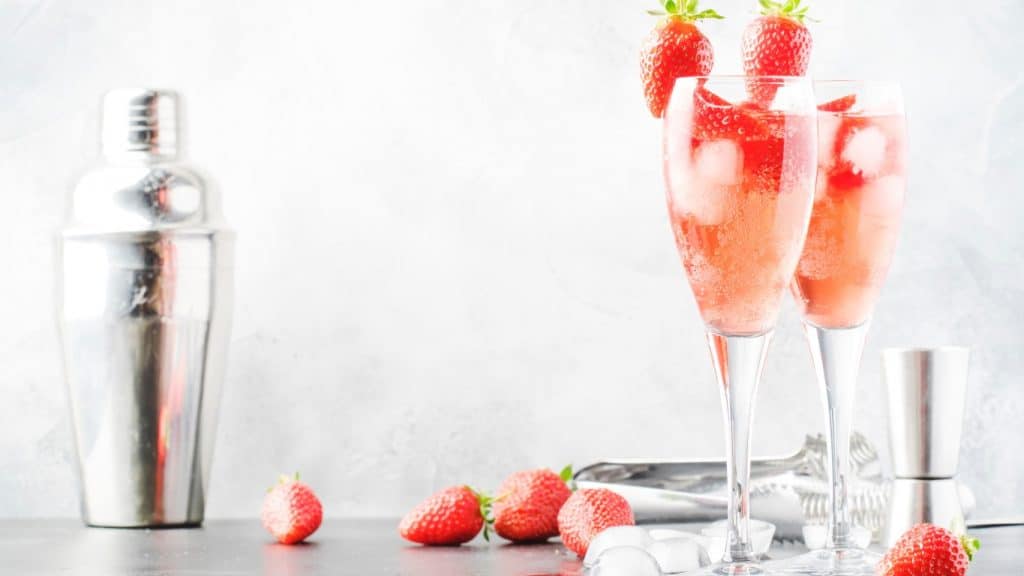 Created to honor famed composer Gioacchino Rossini, the Rossini is a cocktail that was created in Venice, Italy during the mid-20th century. A bubbly and fruity cocktail, the Rossini is light, delicious, and perfect for toasting with. Of note, the Rossini is made with fresh strawberry puree, Prosecco, and a fresh lemon squeeze. Similar in style and taste to the Bellini, the Rossini is a delightful drink best served in a champagne flute.
Rourou
The Rourou is a French cocktail that showcases Pastis, an anise-flavored liqueur that the French are known for. Just as a croissant is an inherently French pastry, Pastis is an inherently French aperitif. A Rourou is a simple blend of Pastis, strawberry syrup, and water; it's served over ice in a rocks glass and can be garnished with a fresh strawberry.
Royal Arrival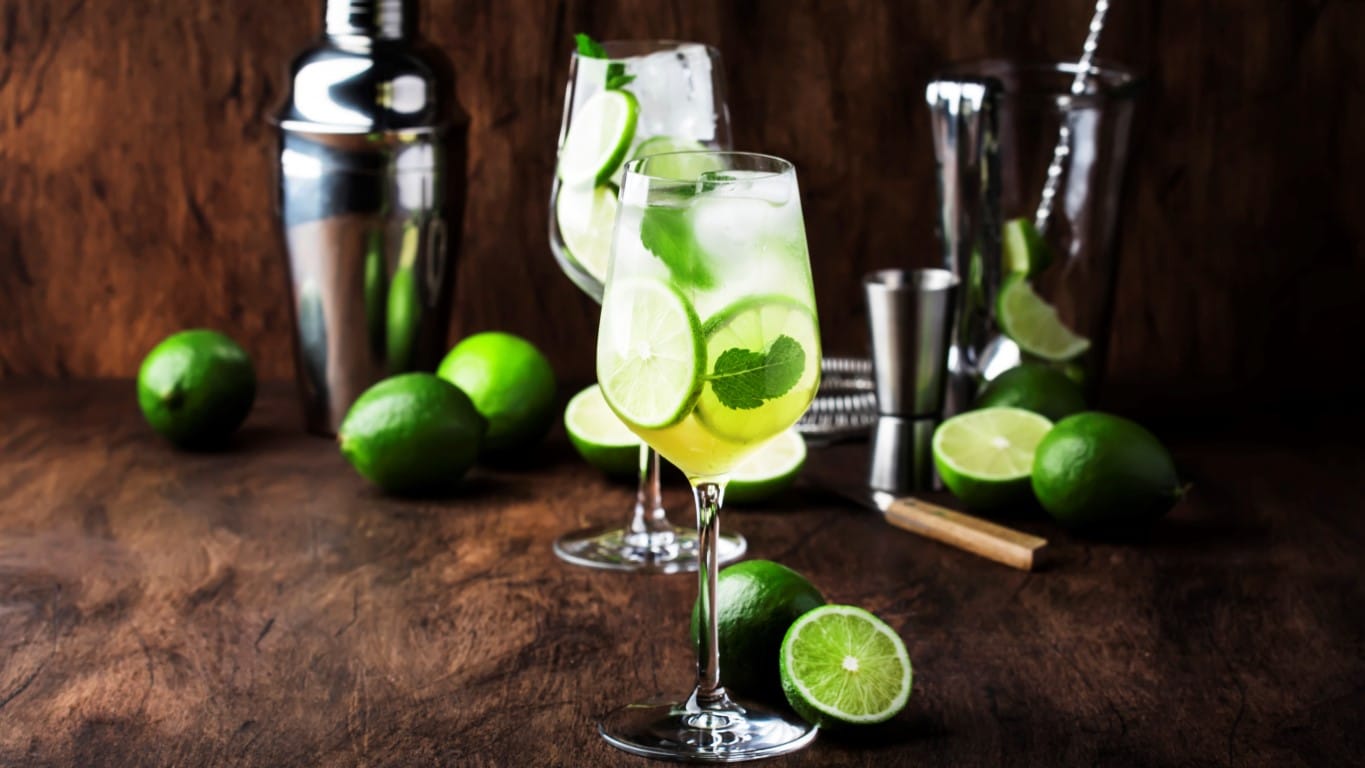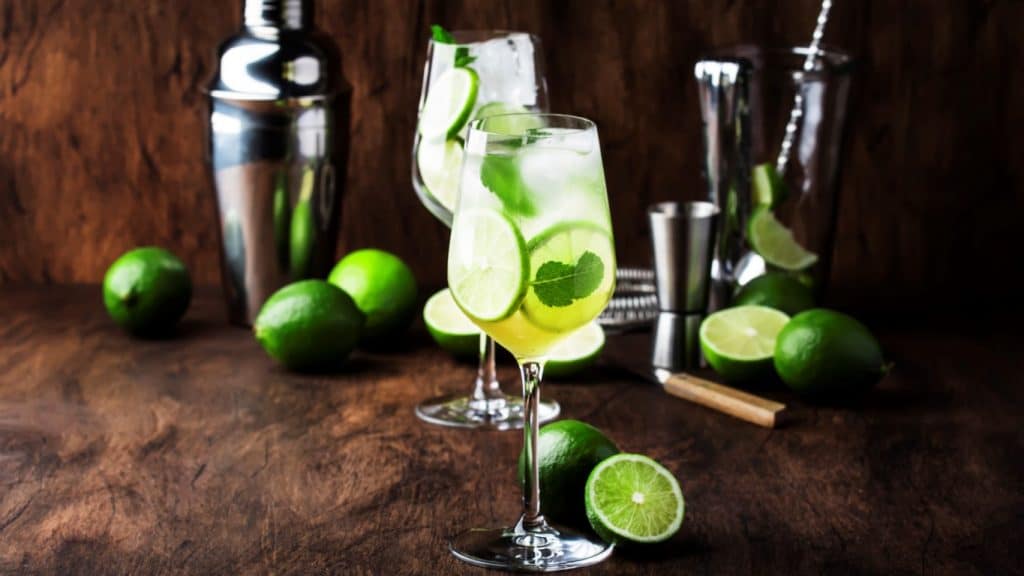 Created by legendary British mixologist Joe Gilmore in 1960, the Royal Arrival was developed to commemorate the literal royal arrival, or birth, of Prince Andrew of Wales. The Royal Arrival is a sophisticated cocktail made with gin, lemon juice, creme de noyaux, and egg whites. It's shaken in ice and strained into a cocktail glass.
Royal Bermuda Yacht Club
First named in a 1941 edition of "Cocktail Guide and Ladies' Companion," The Royal Bermuda Yacht Club is as fancy as it sounds. A subtle derivation of the Daiquiri, the Royal Bermuda Yacht Club was named for a private British club. The Royal Bermuda Yacht Club is made with Mount Gay Rum, Grand Marnier, Velvet Falernum, lime juice, and simple syrup. The first three ingredients are top-shelf brands lending themselves to the "royal" moniker. The drink is shaken in ice and strained into a cocktail glass before garnishing it with a lime wheel.
Rum Puppy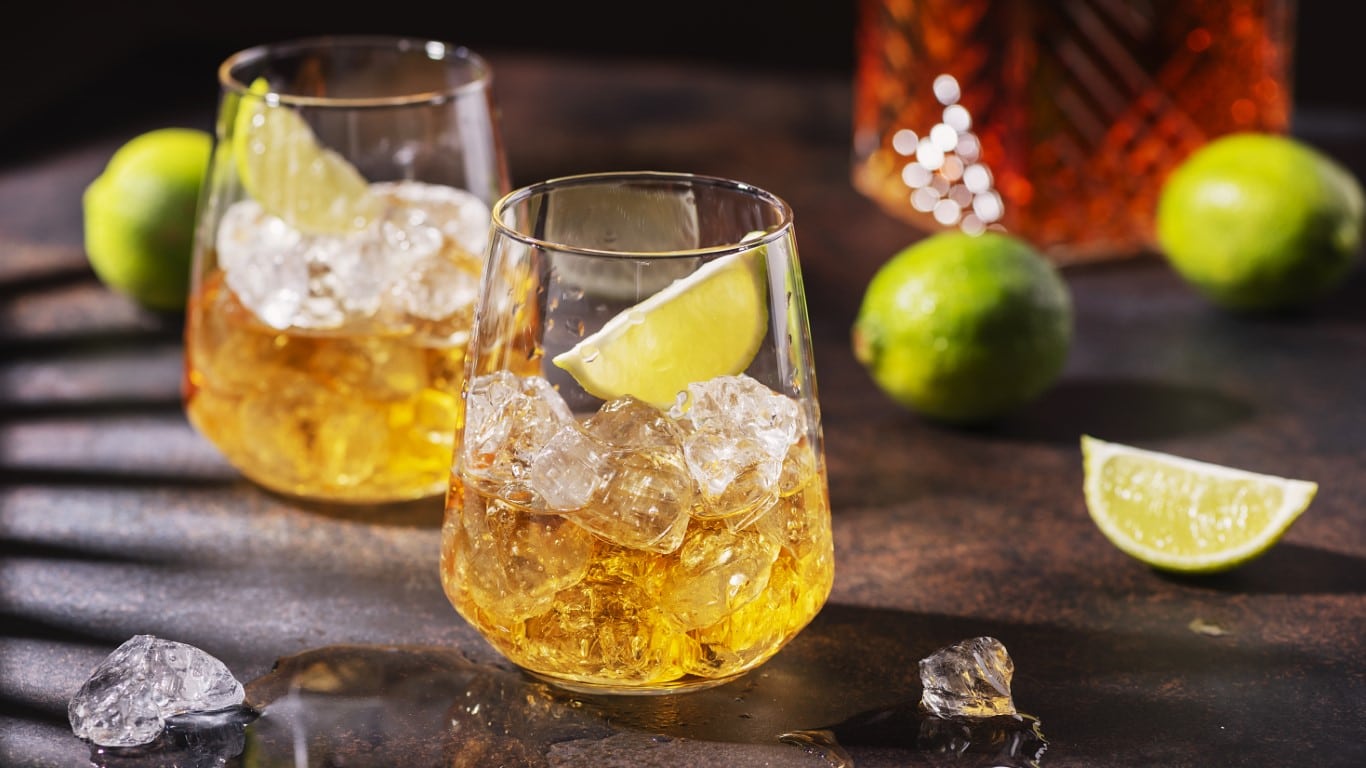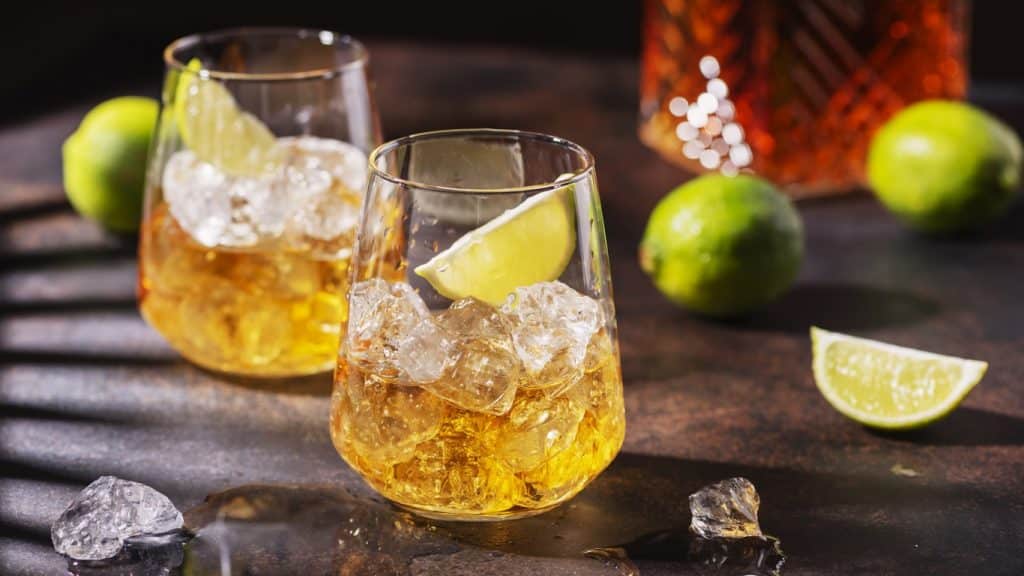 Though little is known about the origins of the Rum Puppy, this frozen concoction is worth trying. Similar in taste, color, and composition to a Pina Colada, a Rum Puppy is a frozen blend of coconut rum, lime rum, lime juice, sugar, and pineapple juice. Once blended to a cool, slushy consistency, the Rum Puppy is served in a hurricane glass and garnished with a lime wheel.
Rum Runner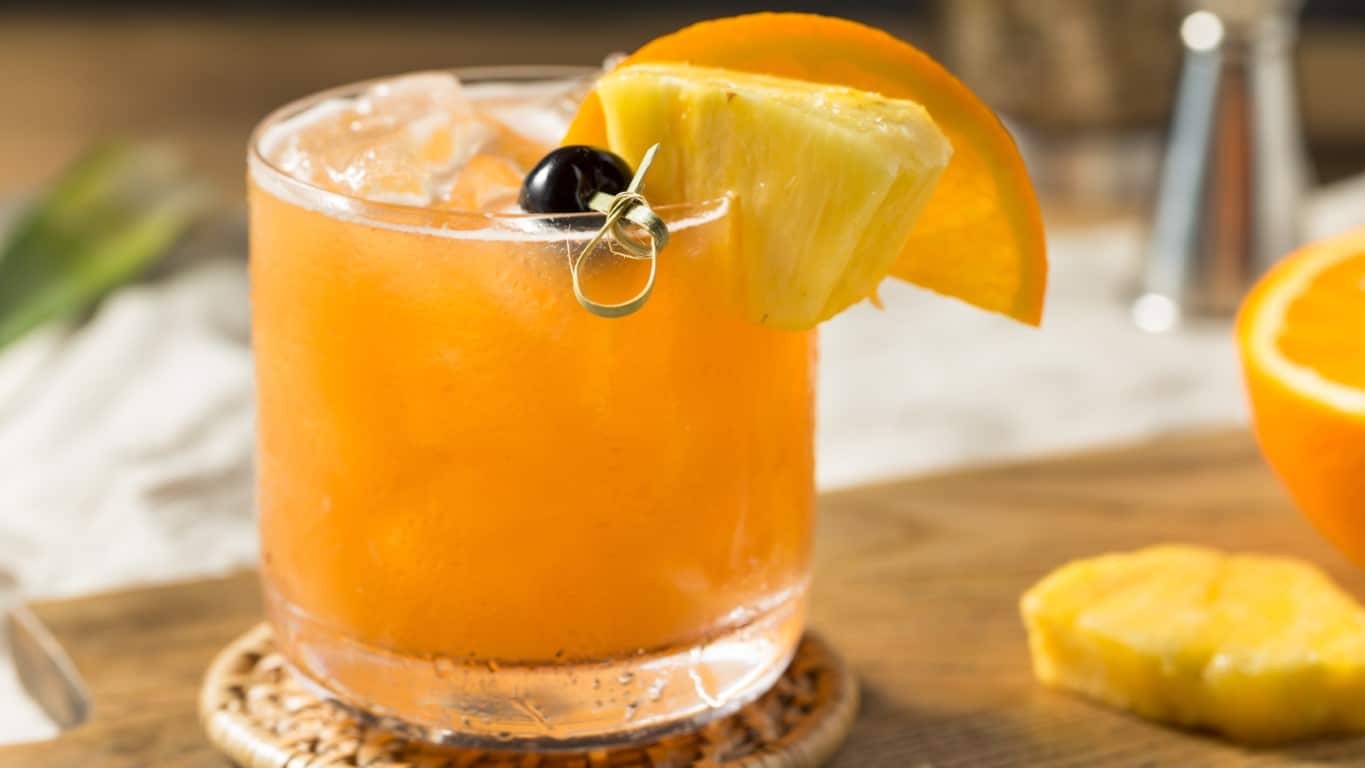 The Rum Runner is a 1950s punch drink that is fruity and juicy. Originating in a tiki bar in Islamorada, Florida, the Rum Runner is just as pretty as it is tasty. A Rum Runner can be made on the rocks or frozen, however, the rocks version is more popular. A Rum Runner is made with light and dark rums, banana and blackberry liqueurs, and a bevy of sweet and colorful juices. The ingredients of the Rum Runner are mixed on ice in a hurricane glass and garnished with a pineapple wedge and cherry.
Rum Swizzle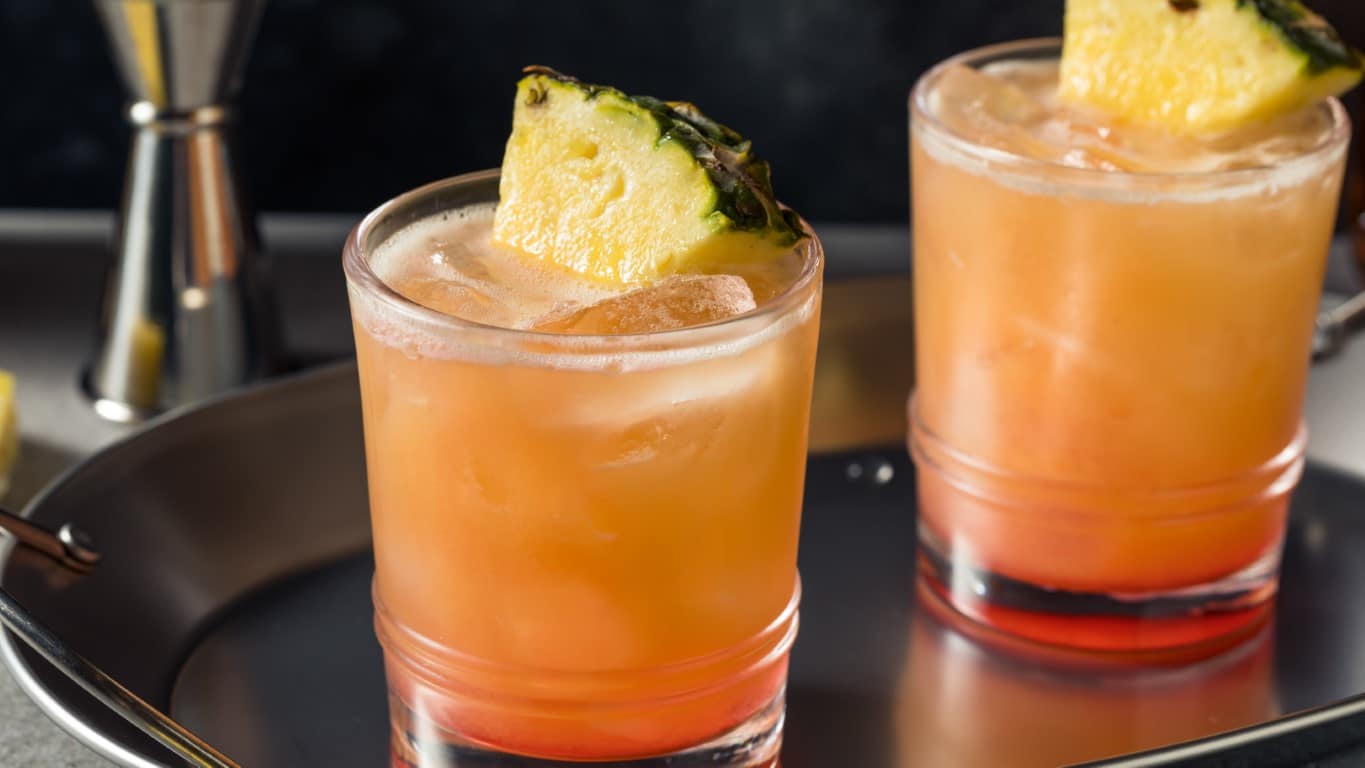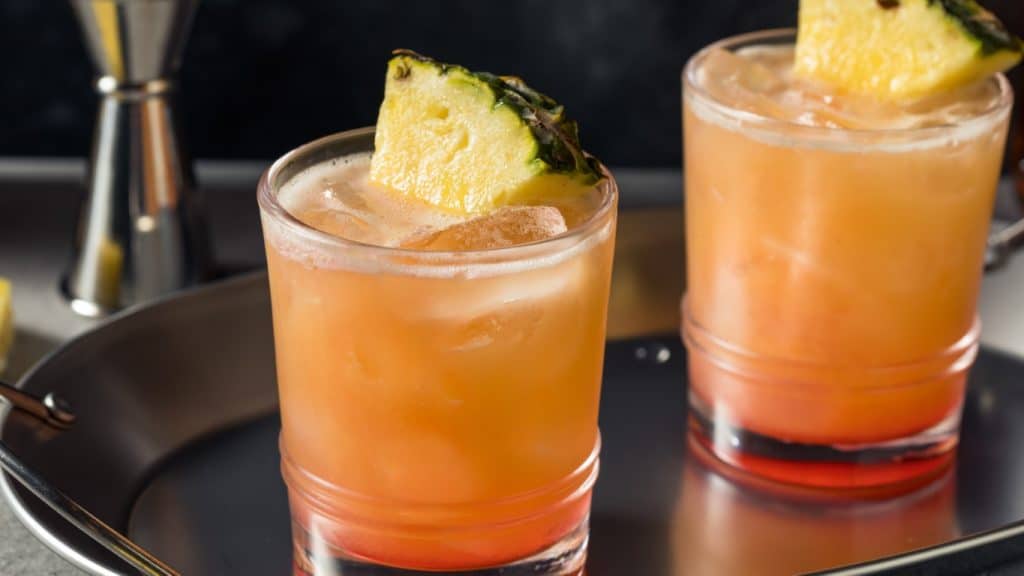 Not only is the Rum Swizzle noted as Bermuda's national drink, but it was purportedly the first-ever mixed drink served at a cocktail bar. Supposedly invented at the Swizzle Inn in the early 1930s, the Rum Swizzle is a divine mix of rums, orange liqueur, juices, lemon juice, simple syrup, and bitters. Similar to other rum punches, the Rum Swizzle is served over ice in a hurricane glass. The blend of liquors and juices creates a sweet and refreshing beverage that will have you ordering another in no time.
Rusty Nail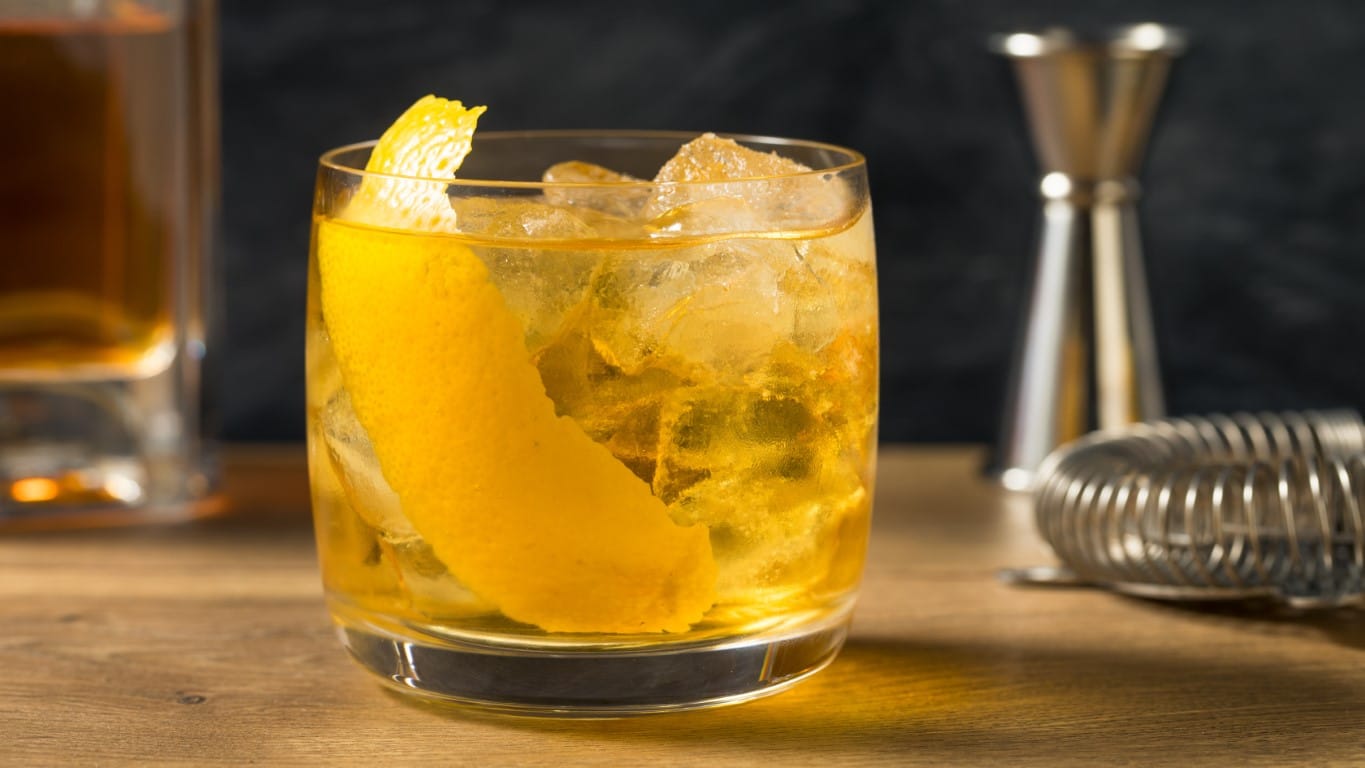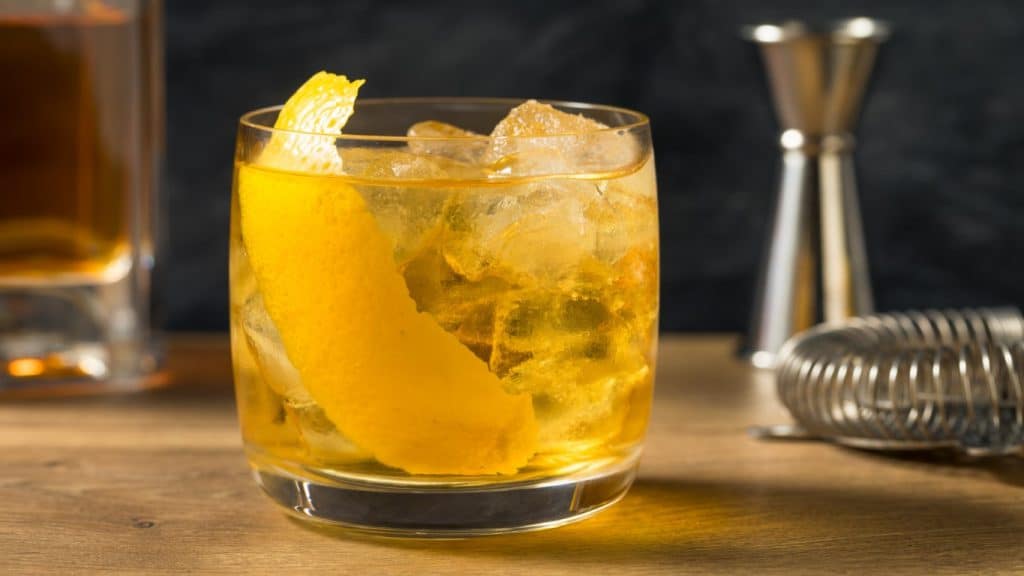 First appearing in London in the 1930s, the Rusty Nail is a stiff drink that is surely an acquired taste. Historically, the Rusty Nail was popularized as the much-loved cocktail of the Rat Pack in the 1960s. A Rusty Nail is a super simple drink to mix; it's equal parts scotch and Drambuie (an herbal liqueur) over ice in a rocks glass. Lastly, a Rusty Nail has a distinctly smoky flavor, however, it's also rather sweet and palatable.
The Final Letter
There's nothing final about the R list of cocktails; in fact, if anything is final, it should be your commitment to trying a few of these epic drinks. From old-timey classics to newfangled concoctions, the R list has something for every palette and every occasion. Bottoms up!
---
Recent Recipes