All About Drinks & Cocktails That Start With The Letter Y
Have you seen the graphic t-shirt saying, "Short is the new sexy?" That statement has never been more true than when considering the Y list of cocktails. A mighty and diverse mix of sophisticated cocktails and party-starting shots, the Y list is sexy indeed. Take a look!
Yellow Bird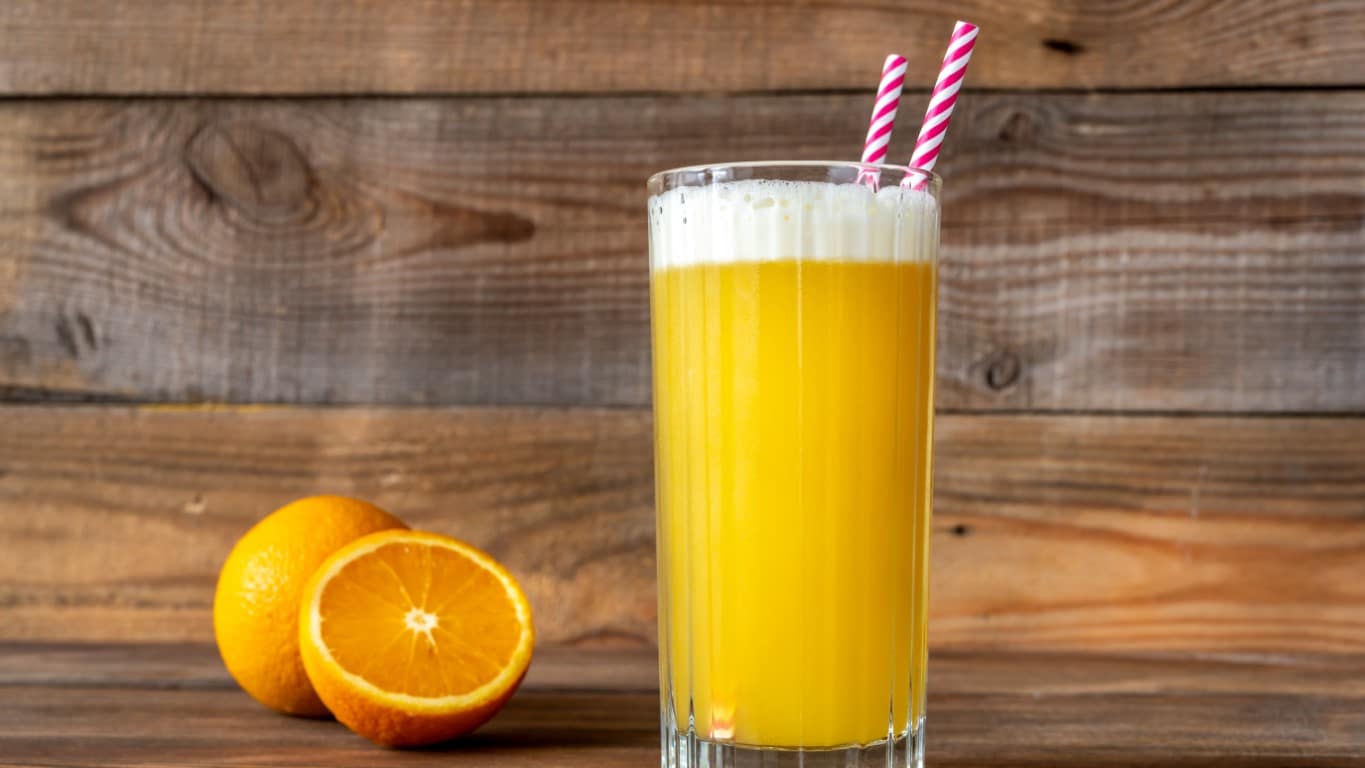 First noted on a cocktail menu at a resort in Jamaica, the Yellow Bird is a fruity cocktail enigmatic of tropical vacations. Originating in 1954, the Yellow Bird is said to have Haitian roots as it was named after a Haitian poem. The Yellow Bird went on to be incredibly popular in Hawaii where it's still much-loved by vacationers today. Of note, the Yellow Bird is a tasty mix of light rum, Galliano, orange liqueur, and fresh lime juice. These components are shaken in ice and strained into a chilled cocktail glass; it's garnished with a bright lime wheel.
Yellow Submarine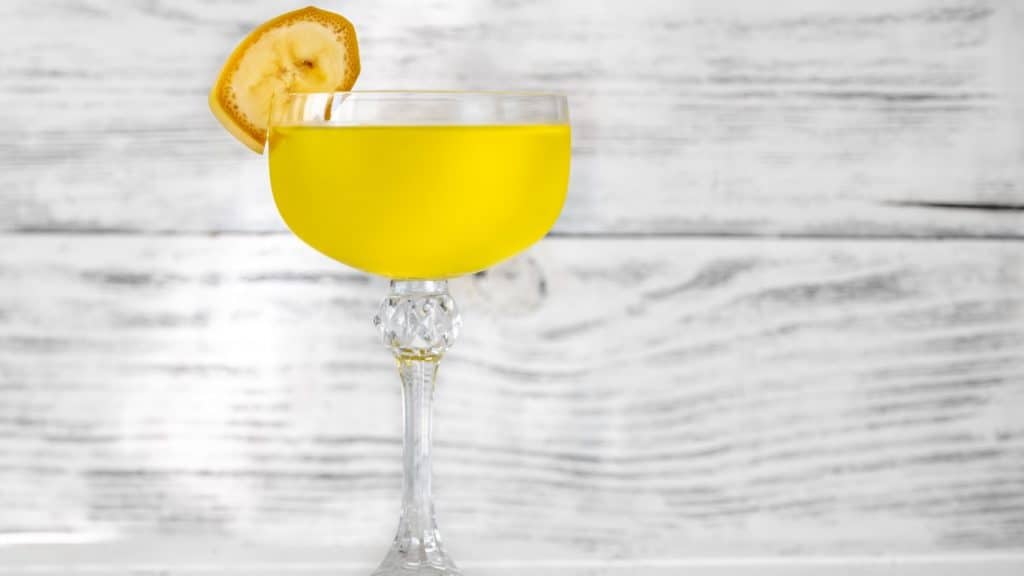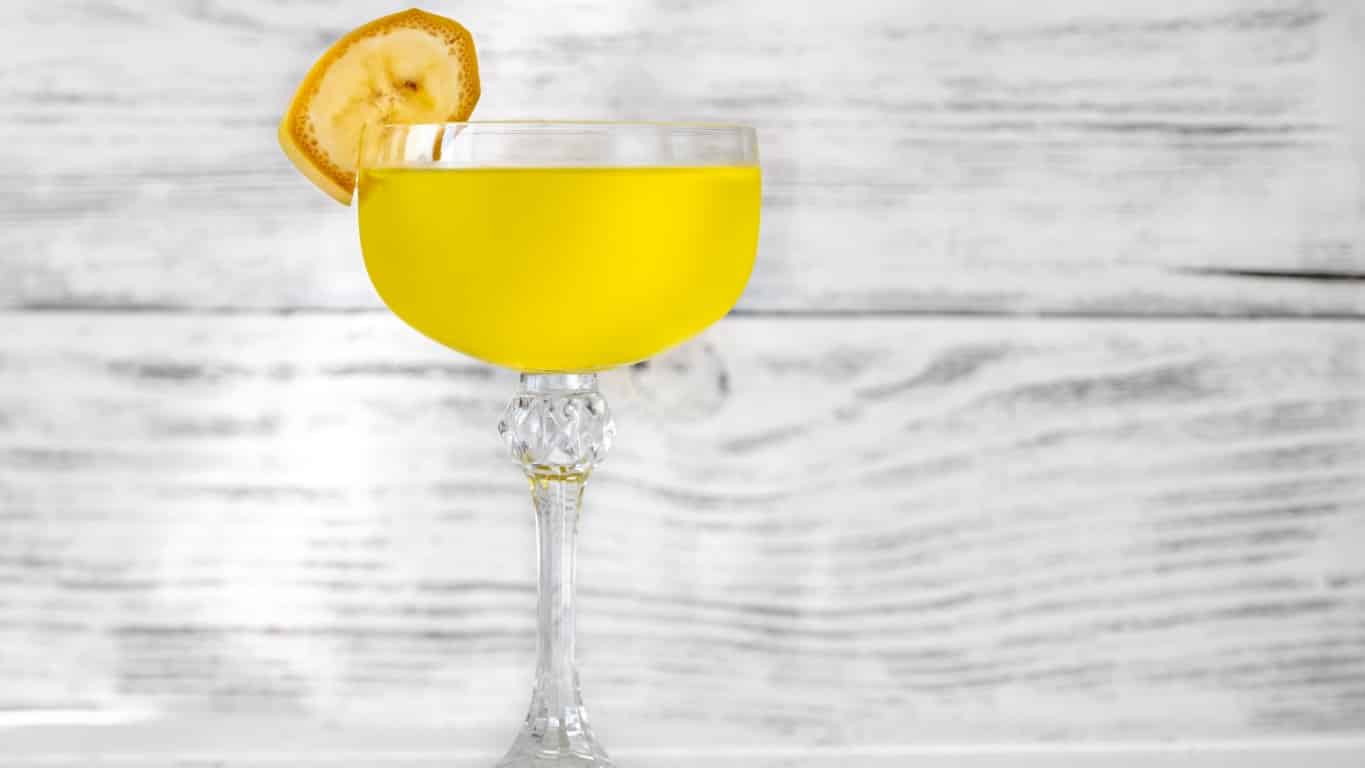 The Yellow Submarine is a sweet, tropical cocktail that is bright in color and bold in taste. Though the Yellow Submarine recipe calls for just three ingredients, the flavor is complex. Notably, a Yellow Submarine is a mix of vodka, light rum, and banana liqueur; it's shaken and strained into a chilled cocktail glass then garnished with a banana slice. Though the Yellow Submarine is sweet and goes down smoothly, beware that with nothing to dilute its alcohol content, it's a rather strong drink.
Yorkshire Dry Punch
The Yorkshire Dry Punch is a craft gin cocktail made especially for the Yorkshire Dry Gin brand. Inspired by the beautiful English county for which it's named, the Yorkshire Dry Punch is simply a mixed drink made of artisan ingredients, not necessarily a punch at all. The Yorkshire Dry Punch is poured over ice in an old fashioned glass; the recipe mixes Yorkshire Dry Gin, fresh lemon juice, ginger ale, and four dashes of Hibiscus bitters. Lastly, the Yorkshire Dry Punch is garnished with a zesty lemon wheel.
Yorsh
Though not much is known about Yorsh's origins, this classic Russian drink seems like Russia's take on the party-starting bomb shot. Whereas American bomb shots drop a shot glass of liquor into a pint of beer, this Russian bomb shot, the Yorsh, simply adds a shot of vodka directly to a pint of beer. Just like its American counterpart, the Yorsh is meant to be downed in one fell swoop. Like other shots and bomb shots, Yorsh is primarily consumed in social settings.
Your Train Has Been Canceled
If you're looking for a stiff drink to kick you in the pants, Your Train Has Been Canceled is your ticket (pun intended). Though the history of the recipe is elusive, this cocktail is essentially a wet tequila Martini. Significantly, a Your Train Has Been Cancelled is made by shaking tequila, dry vermouth, bitters, and Benedictine in ice and straining it into a martini glass; the drink is finished with a lovely lemon twist.
The Final Letter
Though your choices of Y drinks are limited, the flavor profiles and drink types certainly are not. The Y list of cocktails represents different geographies and drink types. Don't sleep on the Y list; be sure to try a few of these awesome beverages.
---
Recent Recipes