All About Drinks & Cocktails That Start With The Letter V
V is for vodka variations among other awesome cocktails. The V list of cocktails features many classic spinoffs that substitute vodka for their star ingredient. The V list also features a handful of vanilla concoctions worth noting. From sweet after-dinner drinks to sophisticated cocktails, the V drinks are a colorful batch.
Valencia Cocktail
The Valencia Cocktail was invented in 1959 in a cafe in Valencia, Spain. Challenged by patrons looking for something new and refreshing to sip on, a bartender got to mixing and came up with this tasty beverage. Of note, a Valencia Cocktail is a mix of vodka, gin, champagne, and orange juice. It's made over ice in a highball; it's the perfect drink for cooling off on a hot summer's day.
Vampire's Kiss
This blood red cocktail was named so for its blood red color. A colorful and fruity Martini-like cocktail, the Vampire's Kiss is especially popular around Halloween. The berry-flavored Vampire's Kiss is made with vodka, raspberry liqueur, lemon juice, and grenadine. The ingredients are shaken in ice and strained into a martini glass over dry ice. The dry ice makes the sanguine concoction bubble and smoke, looking all the more spooky. Drink up if you dare!
Vampiro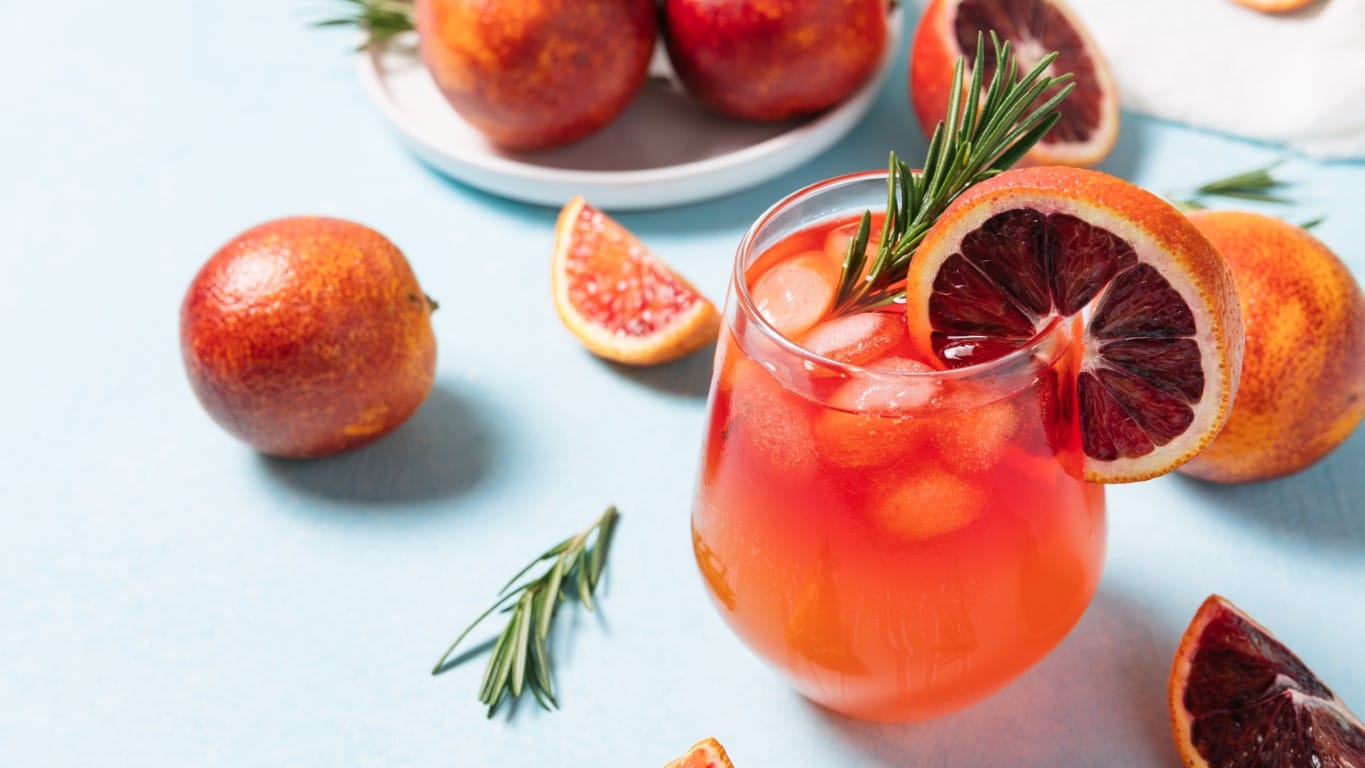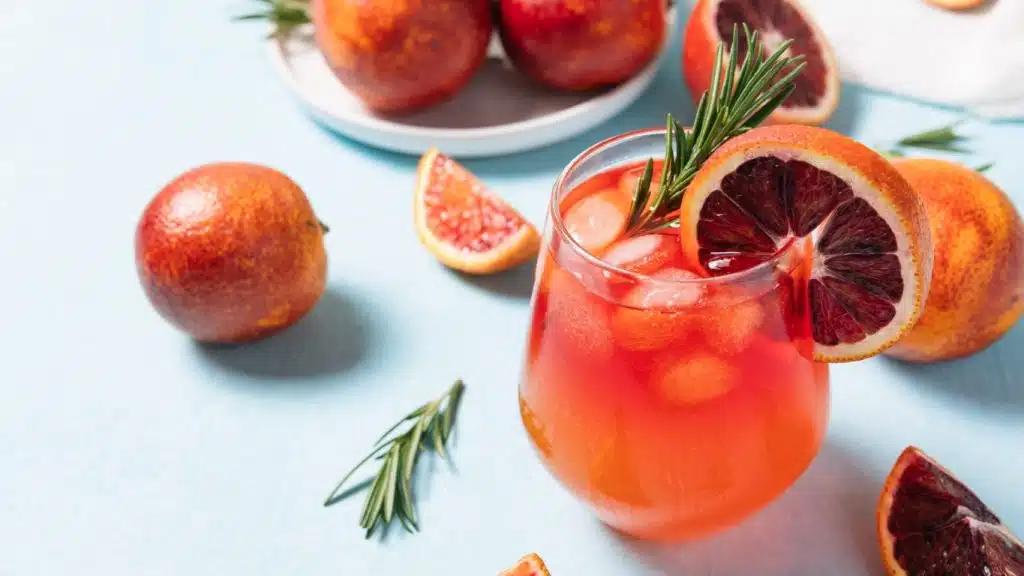 The Vampiro is a classic Mexican cocktail made with tequila; notably, the Vampiro is the country's national drink. Invented by a fruit stand purveyor in San Luis Soyatlan, Mexico, the Vampiro was popularized sometime in the mid-1980s. The Vampiro perfectly reflects Mexican culture with its sweet and spicy flavors. Significantly, a Vampiro is made with tequila, tomato juice, orange juice, lime juice, grenadine, hot sauce, salt, and black pepper. The Vampiro is made over ice in a highball and garnished with lime wedge.
Vanilla Mule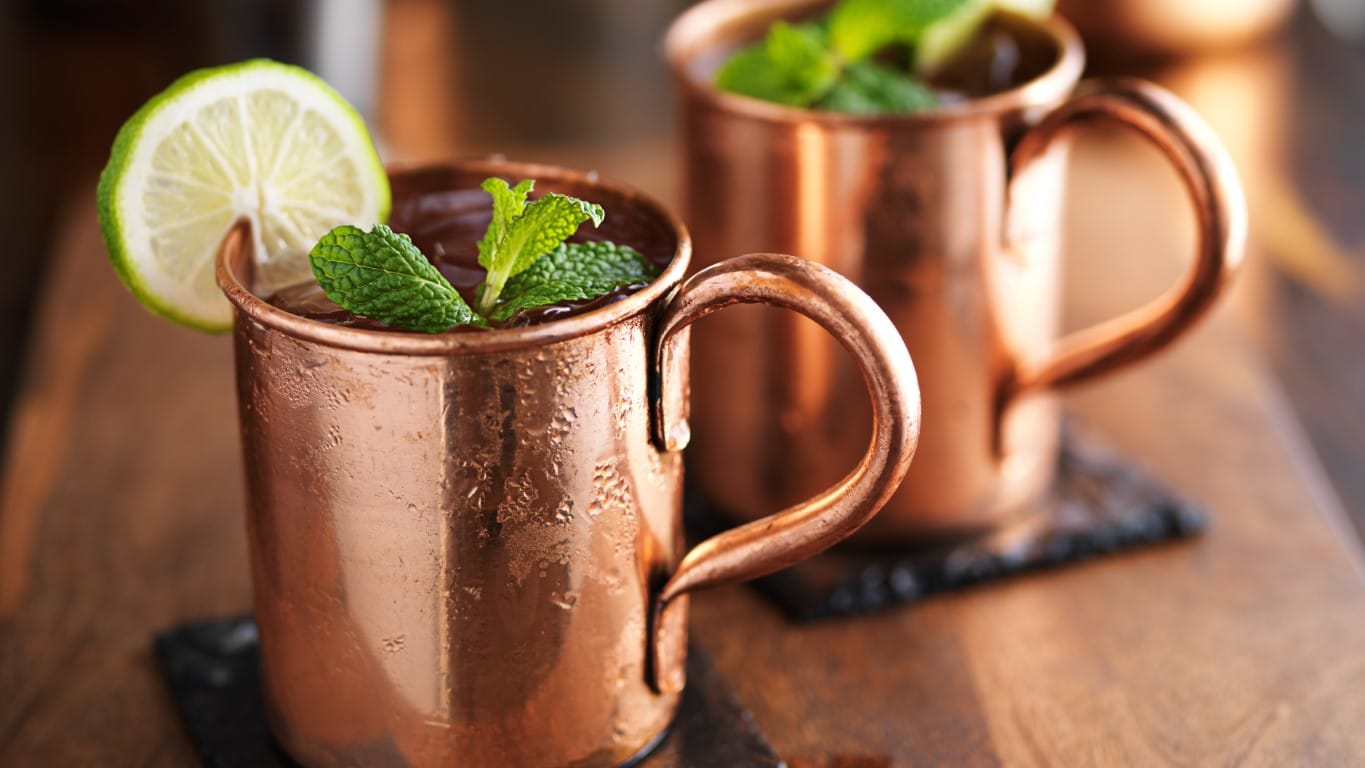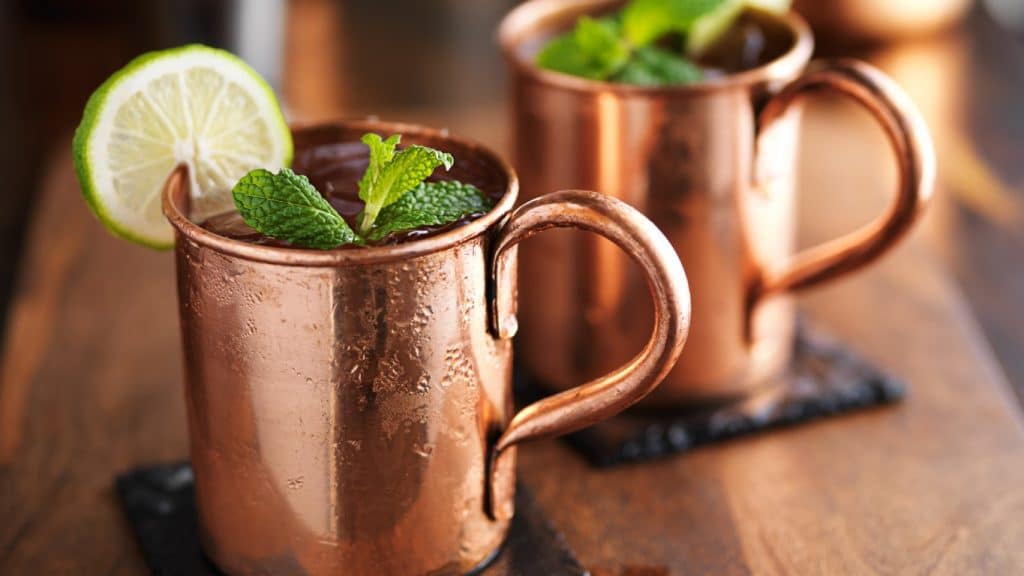 A sweet vanilla twist on the classic Moscow Mule, a Vanilla Mule adds a new flavor profile to an already delicious cocktail. Similar to the classic Moscow Mule, the Vanilla Mule is light and refreshing but a tad sweeter. Of note, a Vanilla Mule is made with fresh vanilla bean seeds, vodka, and lime juice over ice in a copper mug. It's garnished with fresh mint leaves and a lime squeeze. If you love the crisp, refreshing flavor of a Moscow Mule, you might really enjoy the Vanilla Mule.
Vanilla Sky
Perfect for satiating your craving for something tropical, the Vanilla Sky is a vodka drink worth trying. The Vanilla Sky recipe likely hails from a cruise ship or island resort, though its roots aren't entirely clear. Nevertheless, a Vanilla Sky is made with vanilla vodka, orange liqueur, almond syrup, lime juice, and pineapple juice. The sweet combination of ingredients is shaken and strained over ice into a highball and garnished with a pineapple wedge and mint leaves.
Vanilla Smash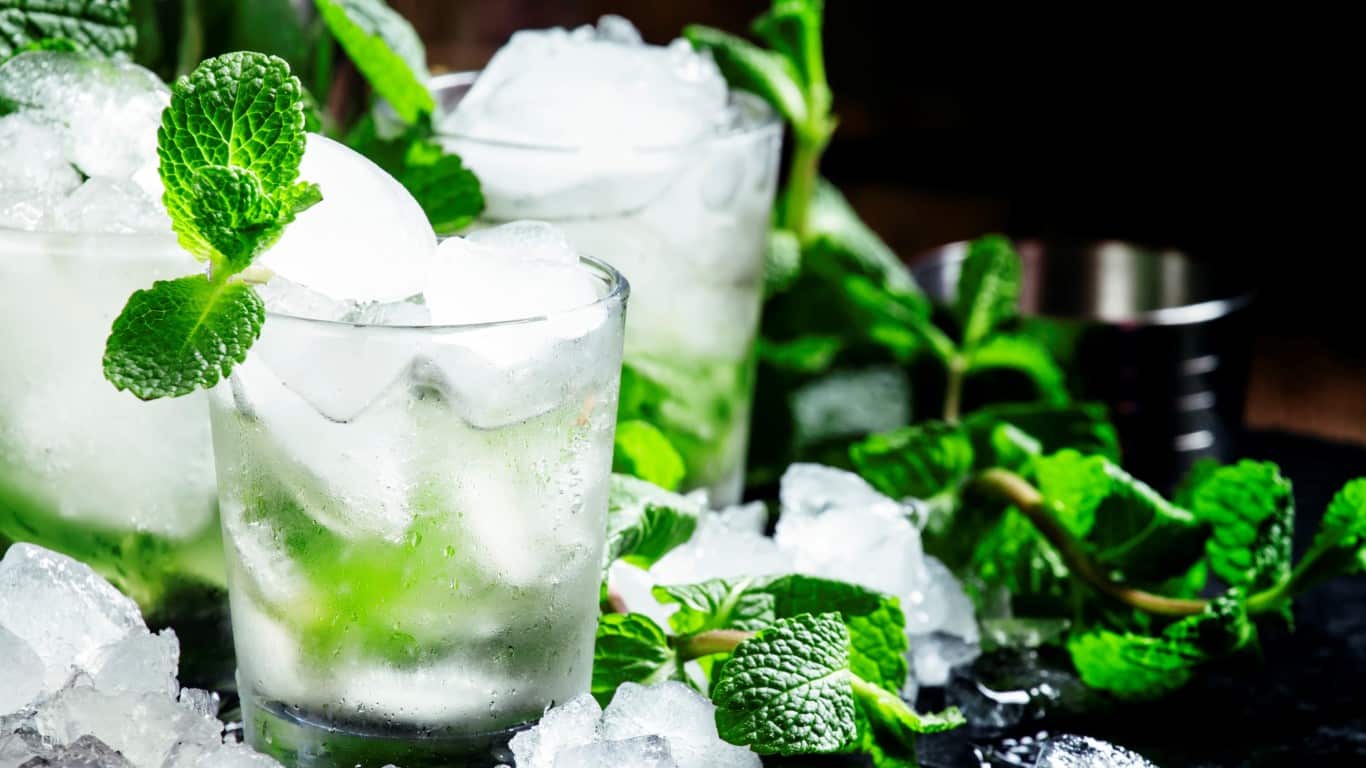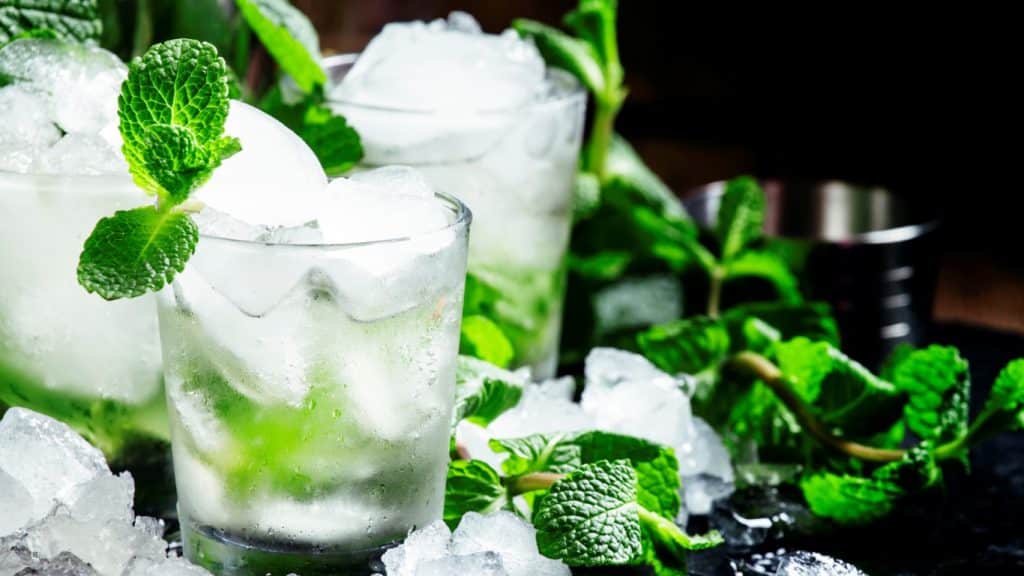 Similar in tedious preparation to a classic Old Fashioned, a Vanilla Smash is a tasty cocktail that must be made with care. Just like an Old Fashioned starts with a base of muddled fruit, so too does the Vanilla Smash…sort of. The Vanilla Smash is made by muddling lemon, orange, mint leaves, and simple syrup. To that muddled mix, crushed ice and vanilla vodka is added. The Vanilla Smash is made in an old fashioned glass and garnished with fresh mint leaves.
Velvet Hammer
The Velvet Hammer was created and hit its stride sometime in the mid-1970s. It didn't remain popular for long and is now considered a vintage cocktail. The Velvet Hammer is a sweet and creamy dessert drink that deserves a comeback. Notably, the Velvet Hammer is made with creme de cacao, cognac, orange liqueur, and heavy cream. These components are shaken and served over ice in an old fashioned glass.
Vermouth Cassis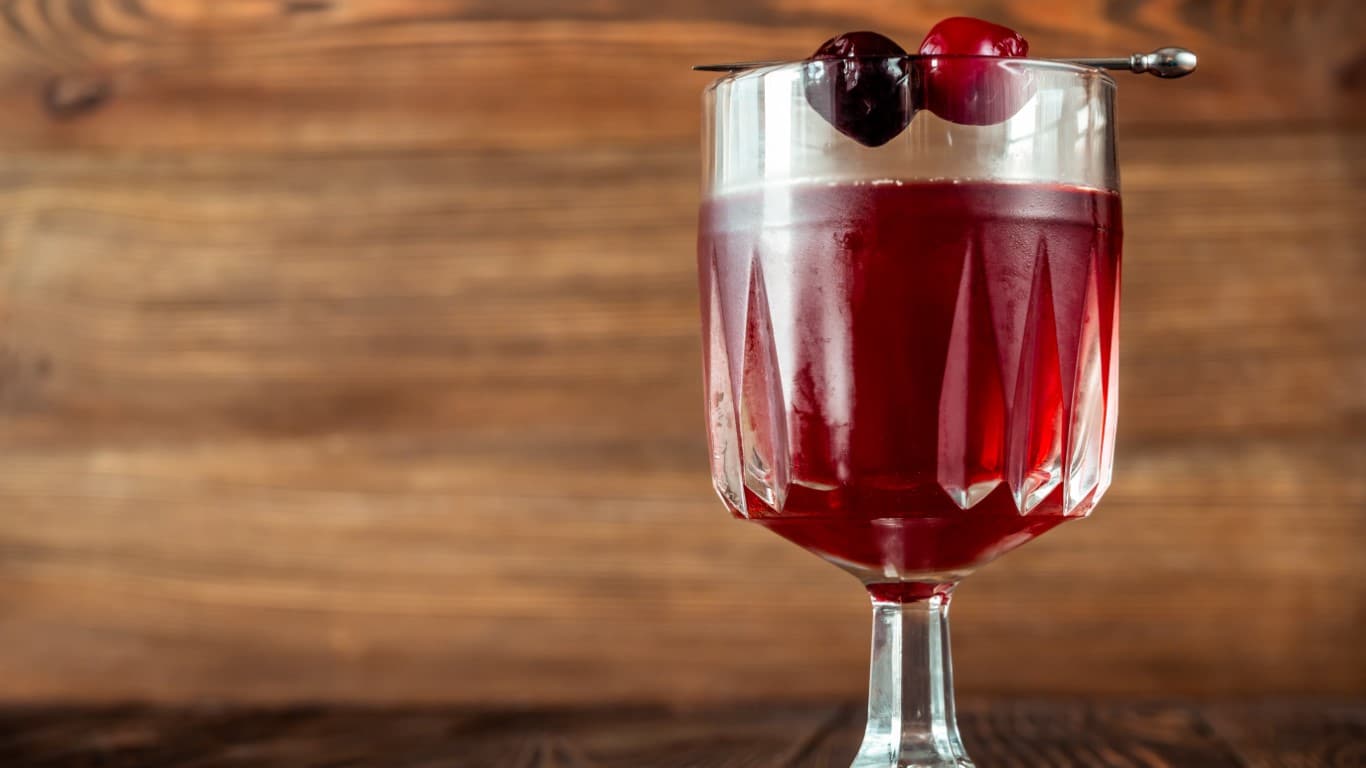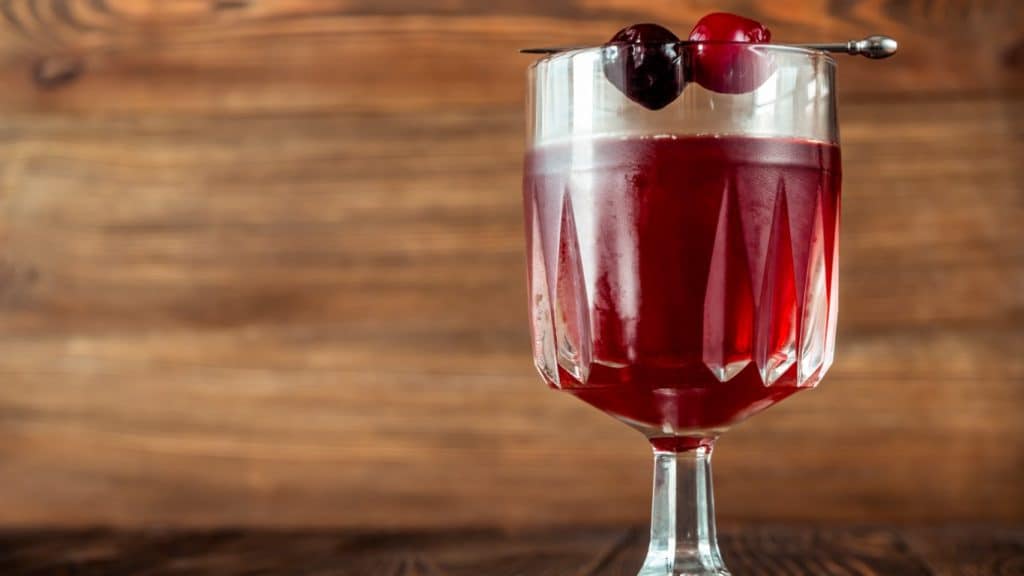 The Vermouth Cassis is a classic cocktail with the simplest of ingredients. Light, refreshing, and subtly sweet, the Vermouth Cassis is one of those drinks whose name says it all. The Vermouth Cassis is made of exactly that: sweet vermouth and creme de cassis (an anise-flavored liqueur). Equal parts of the two ingredients are mixed over ice in a highball and topped with a splash of club soda. If you're looking for your next summertime beverage, give the Vermouth Cassis a try.
Very Berry Cosmo
The Very Berry Cosmo is just what it sounds like, a twist on the classic Martini-like Cosmopolitan cocktail. Created especially for the Van Gogh brand of Acai-Blueberry Vodka, the Very Berry Cosmo is sweet yet light and uber palatable. Notably, this cocktail is made with the aforementioned vodka as well as a raspberry liqueur, orange liqueur, and cranberry juice. The mixture is shaken over ice and strained into a chilled martini glass and garnished with a few fresh blueberries.
Vesper Martini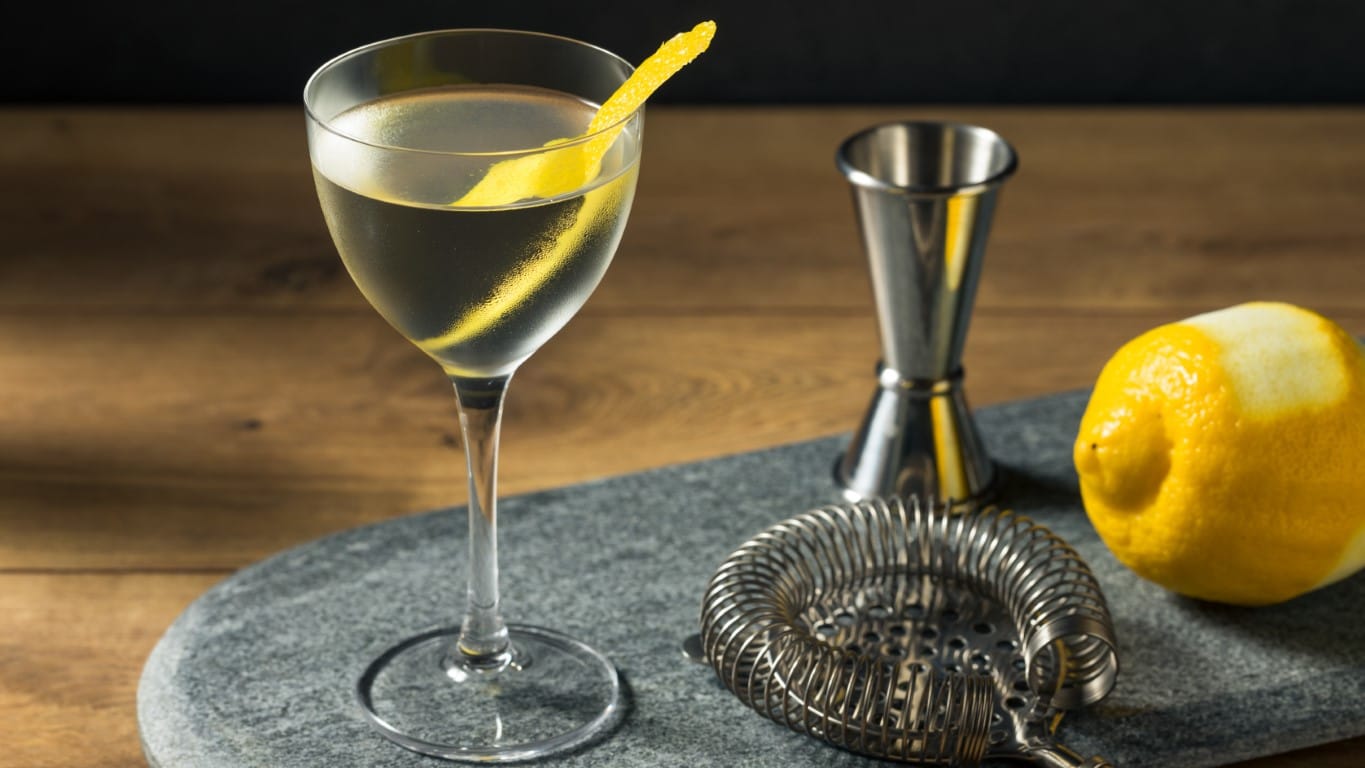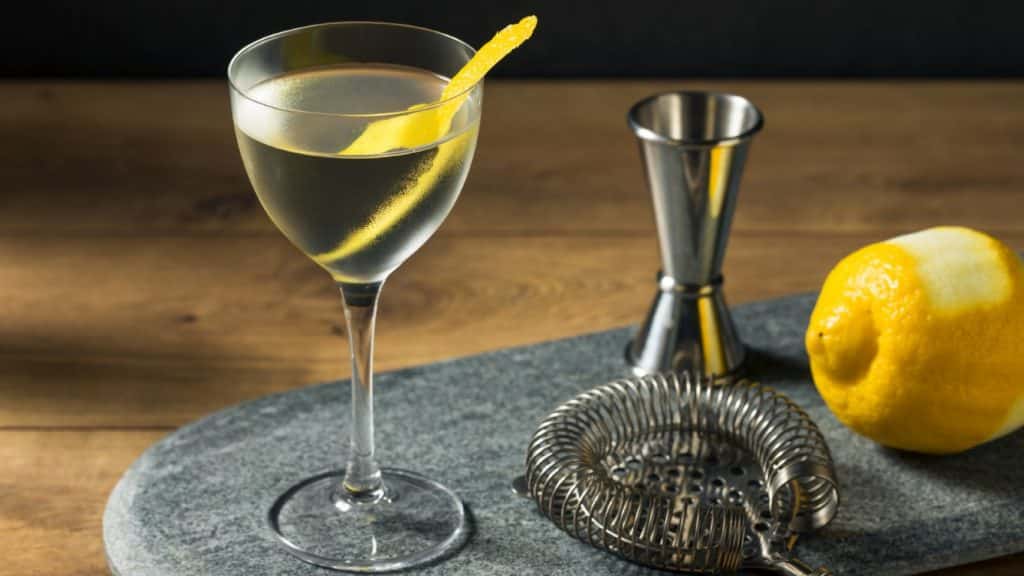 This ultra-chic cocktail was invented by writer Ian Fleming of the James Bond series. First mentioned in "Casino Royale" which was published in the early 50s, the Vesper Martini is named for the fictional character Vesper Lynd. The Vesper Martini is a blend of three parts gin, one part vodka, and Lillet blanc aperitif. Mixed and strained into a chilled martini glass, the Vesper Martini is finished with a vibrant lemon twist.
Viva Villa
A wonderfully simplistic cocktail, the Viva Villa is a tequila drink that was created sometime in the 1800s. The Viva Villa is light and subtly sweet but rather strong. The Viva Villa is a simple blend of tequila, a squeeze of fresh lime juice, sugar, salt, bitters, and water. The ingredients are shaken and poured over ice into a rocks glass. The Viva Villa is best served with a salted rim and a lime wedge.
Vodka Gimlet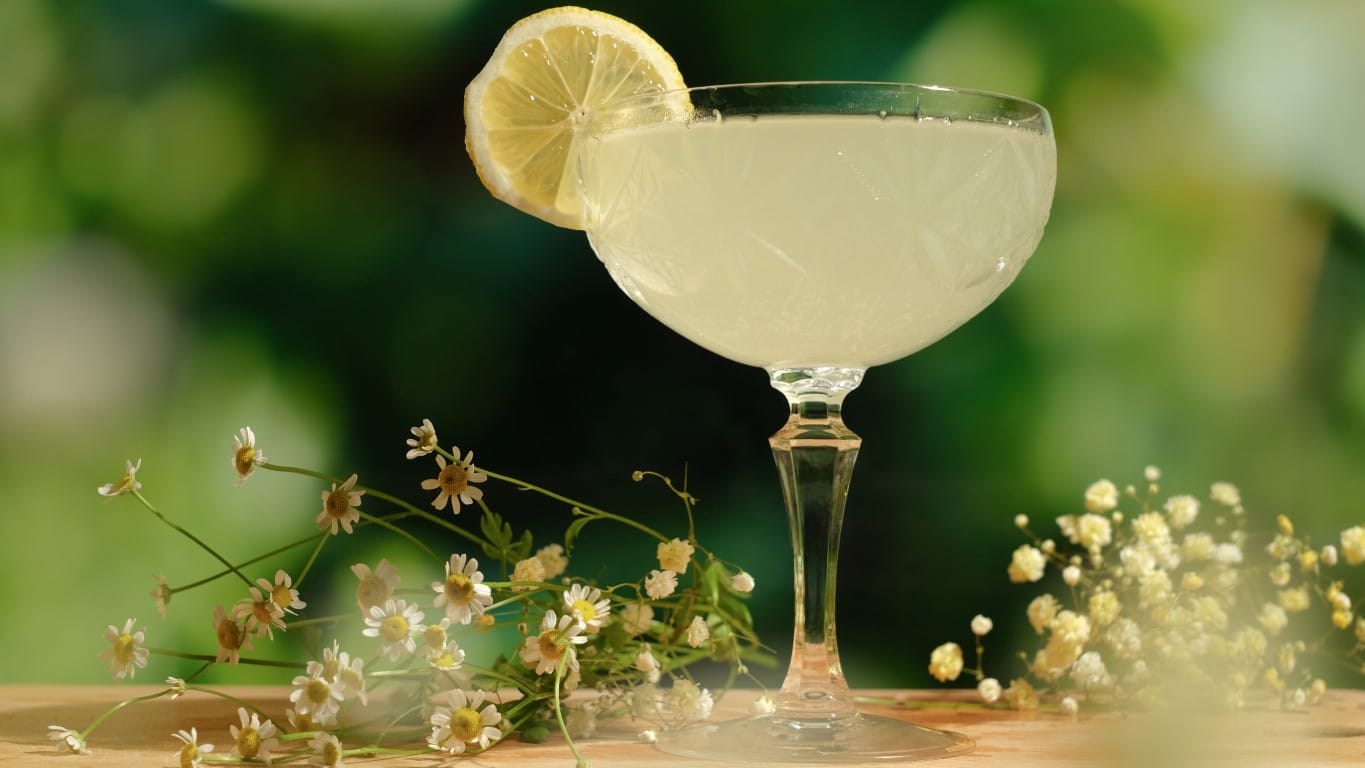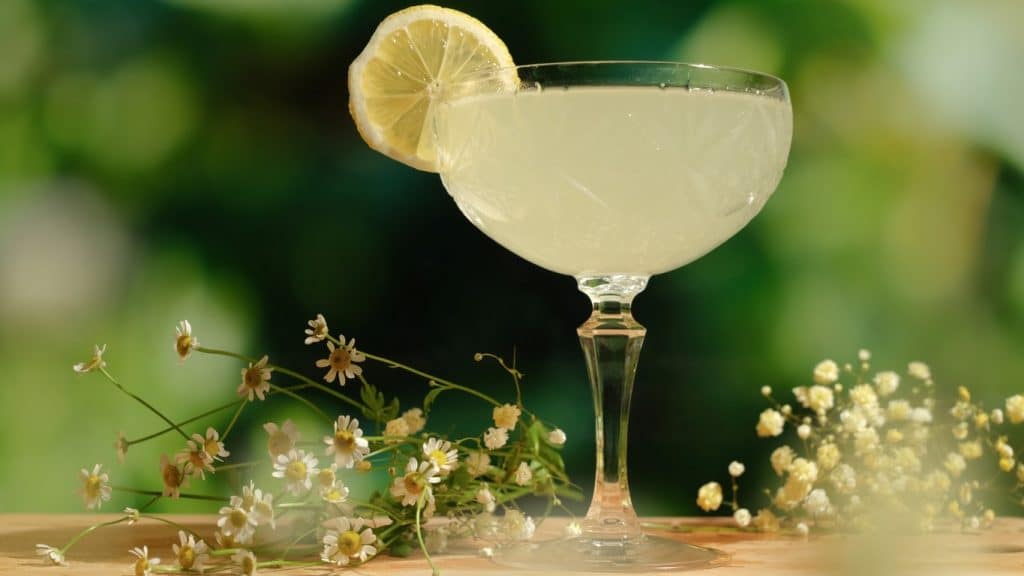 The Vodka Gimlet is a take on the classic Gimlet which is made with gin and fresh lime juice. The Vodka Gimlet, you guessed it, substitutes vodka for gin. A Vodka Gimlet is served over ice in a rocks glass and garnished with a lime wedge. Another variation of the Vodka Gimlet is to shake it in ice and strain it into a chilled martini glass. Either way, the Vodka Gimlet is best garnished with a fresh lime wedge.
Vodka Martini
First featured in a 1952 publication of a cocktail guide called "Bottoms Up," the Vodka Martini is nearly as popular as its classic counterpart, the Gin Martini. A Vodka Martini, like its classic counterpart, is made with the vodka of your choice and a dash of dry vermouth. Just like this cocktail can be made with your choice of vodka, bartenders will commonly ask if you'd prefer your Vodka Martini on the rocks or straight-up. The latter would be served chilled in a martini glass while the former would be served on ice in a rocks glass. It's also your choice to garnish your Vodka Martini with a lemon twist or olives.
Vodka Sunrise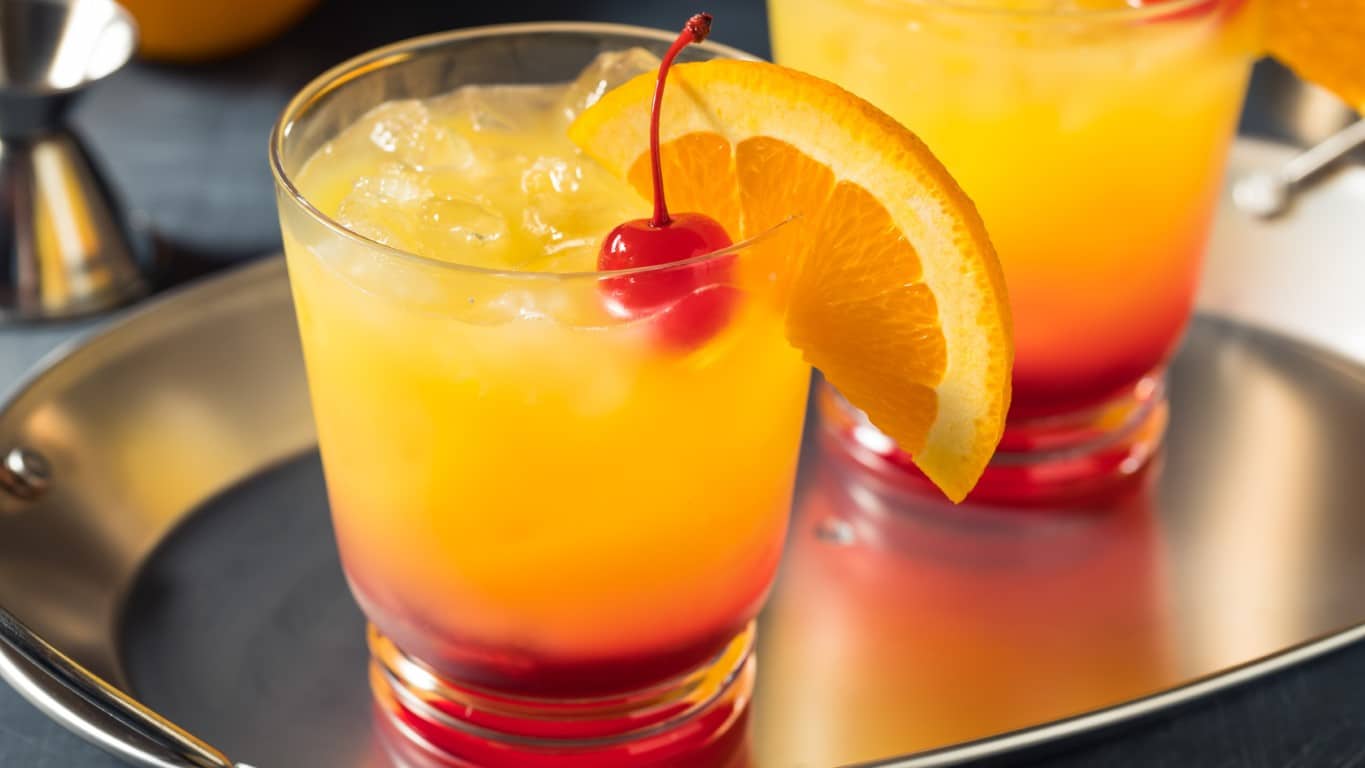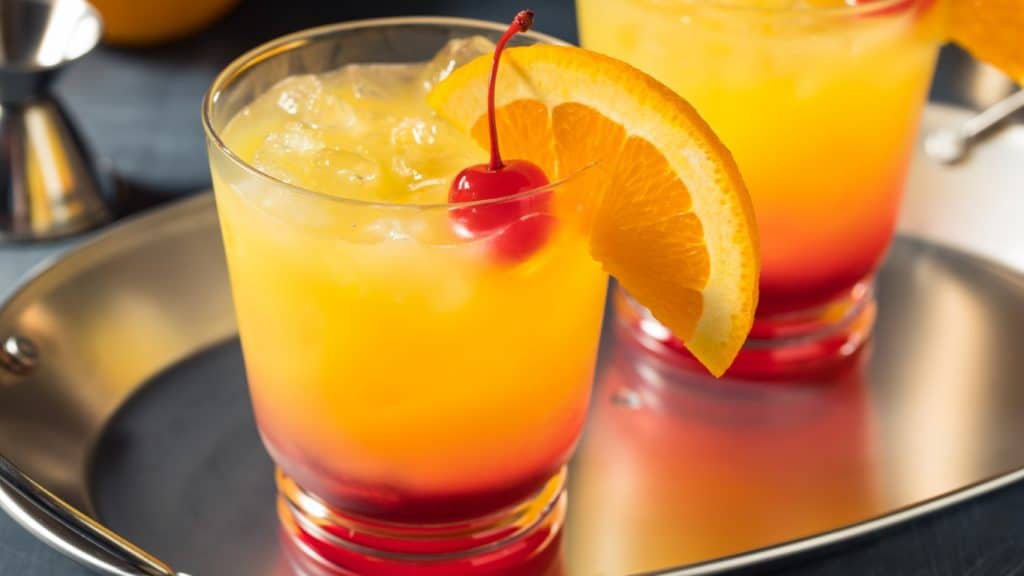 A popular spinoff of the tasty and picturesque Tequila Sunrise, the Vodka Sunrise was created sometime in the 1970s in Sausalito, California. A Vodka Sunrise is made by layering vodka, orange juice, and grenadine over ice in a highball. The Vodka Sunrise substitutes vodka for the tequila in a Tequila Sunrise. The effect of layering the Vodka Surnrise's ingredients is a beautiful gradient of colors that resembles a gorgeous sunrise.
The Final Letter
Which of these fine V cocktails is speaking to you? From refreshing quenchers to uppity Martinis, the V list runs the gamut of drink type and flavor profiles. Whether you're a vodka connoisseur or a vanilla lover, you've come to the right place. Consider trying one of these tasty V cocktails soon.
---
Recent Recipes