All About Drinks & Cocktails That Start With The Letter Z
You've reached the end of the alphabet of cocktails and with that your final opportunity to try something tasty and new. The Z list of cocktails are a mixed bag of international recipes and unusual names. Nevertheless, you've landed in the right place for cocktails perfect for many of your upcoming events. Take a peek!
Zapach Lasu
Not much is known about the origins of the Zapach Lasu, a subtly sweet, earthy, and refreshing cocktail. The name Zapach Lasu translates from Polish to "the smell of the forest," a nod to its earthy undertones. Of note, a Zapach Lasu is made by mixing Zubrowka Bison (a grass-flavored Polish vodka), pear liqueur, ginger wine, sparkling water, a sugar cube, almond essence, and cloves. All of the ingredients are shaken vigorously in ice and strained into a martini glass then garnished with lemon zest.
Zapata
The Zapata is a shot recipe that was created for the DeKuyper brand of triple sec, the orange liqueur. With a Mexican flair, the Zapata, which translates from Spanish to "shoe," is a tequila-based shooter. Notably, a Zapata is a mix of triple sec, tequila, and coconut rum which is shaken in ice and strained into a shot glass. The coconut rum and orange liqueur give this shot a fruity and tropical taste.
Zaza
Named for a French play of the same name, the Zaza is an old-timey cocktail that's all but disappeared from bar menus. Notably, the recipe for the Zaza has minutely evolved since its origin in 1910. Today, the recipe for a Zaza calls for sweet vermouth, gin, Maraschino cherry juice, calisaya bitters (an herbal type of bitters), and orange bitters. The drink components are shaken in ice and strained into a martini glass and garnished with an orange twist. The result of the Zaza recipe is a sweet, dry, and aromatic cocktail that makes a wonderful aperitif.
Zed
If you're looking for a stiff cocktail to perfectly pair with your next fish dish, make sure to try the Zed. A light and subtly sweet cocktail, the Zed is made with dry gin, mandarine liqueur, pineapple juice, and simple syrup. The drink is shaken in ice and strained into a coupe glass before garnishing it with a beautiful pineapple wedge. Perfect for sipping with your favorite seafood dish or to whip up by the pitcher for a crowd, the Zed is worth trying.
Zen Collins
One on a long list of Collins family cocktails, the Zen Collins is tequila's take on the collins drink. Crafted specifically by and for the Jose Cuervo brand of tequila, the Zen Collins is a mix of tequila, lime juice, simple syrup, soda water, fresh cucumber, and dill. The ingredients are mixed over ice in a collins glass and it's garnished with a cucumber slice. The Zen Collins is light, refreshing, and perfect for drinking during the hot summer months.
Zombie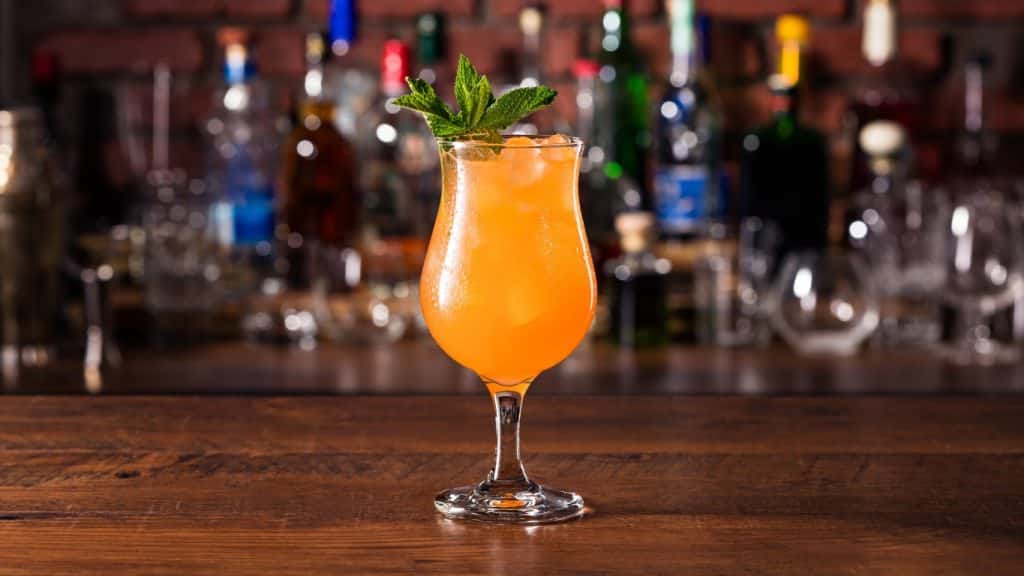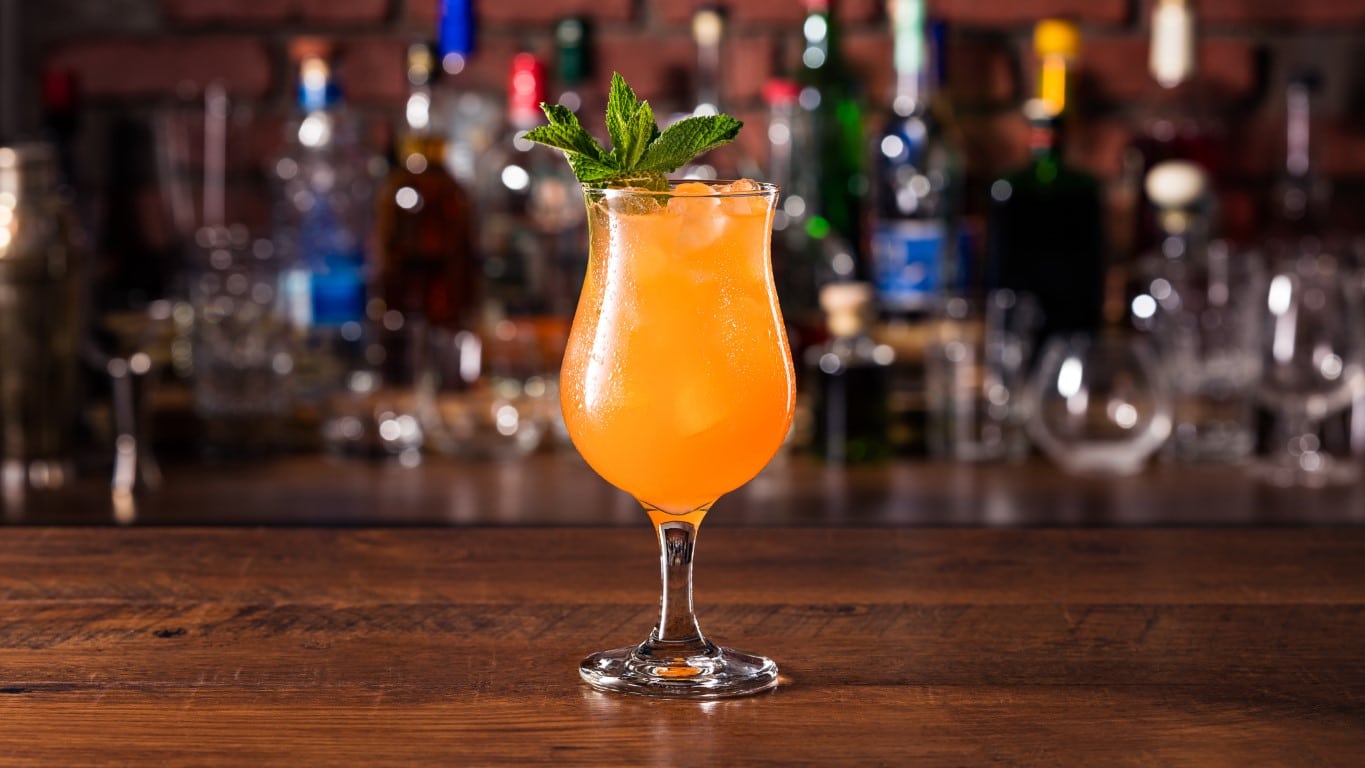 First presented on a cocktail menu in the mid 1930s, the Zombie originated in Hollywood. After traveling up and down the East Coast, the Zombie was popularized at the 1939 New York World's Fair. Of note, despite the Zombie's tropical and fruity taste, it's high in alcohol content so drink with care. The Zombie is made with dark rum, light rum, creme de almond, Velvet Falernum, Absinthe, grapefruit juice, and lemon sour. The drink is served over ice in a collins glass and garnished with a cherry.
Zoom
The Zoom is a sweet and creamy dessert drink that was popularized in the mid-1930s. First published in a 1934 edition of "The Artistry of Mixing Drinks" by Frank Meier, the Zoom is a simple recipe that can be whipped up in no time. Notably, the Zoom is made by mixing cognac, sweet cream, milk, and honey. These ingredients are shaken in ice and strained into a coupe glass then garnished with freshly grated chocolate.
Zurracapote
Zurracapote is a Spanish cocktail that's similar to Sangria. Zurracapote, which is often colloquially referred to as Zurra, is a make-ahead drink that's perfect for serving a crowd. Zurracapote is made by combining dry red wine with fruits such as peaches, lemons, raisins, and prunes as well as spices like cinnamon and sugar. The mixture is boiled and simmered to release and incorporate all the wonderful flavors. Finally, Zurracapote can be served hot or cold in a goblet.
The Final Letter
Who would've thought the letter Z would deliver such hard-hitting cocktail recipes? From complex punches and sweet after-dinner drinks, the Z list runs the gamut of interesting cocktails. Which are you most excited to try?
---
Recent Recipes