Best Low FODMAP Chile Powder
Many recipes often call for the essential spice mix; chile pepper. According to Monash University, green, red, and chile peppers are low FODMAP, while other spicy peppers are not. However many chile pepper spice mixes contain both garlic and onion, making it a not so friendly FODMAP. It may be difficult to find low FODMAP chile pepper in stores, so why not make our own? Everything tastes better homemade anyways. This easy recipe will take less than 5 minutes and will be a great seasoning for meats, vegetables, and marinades.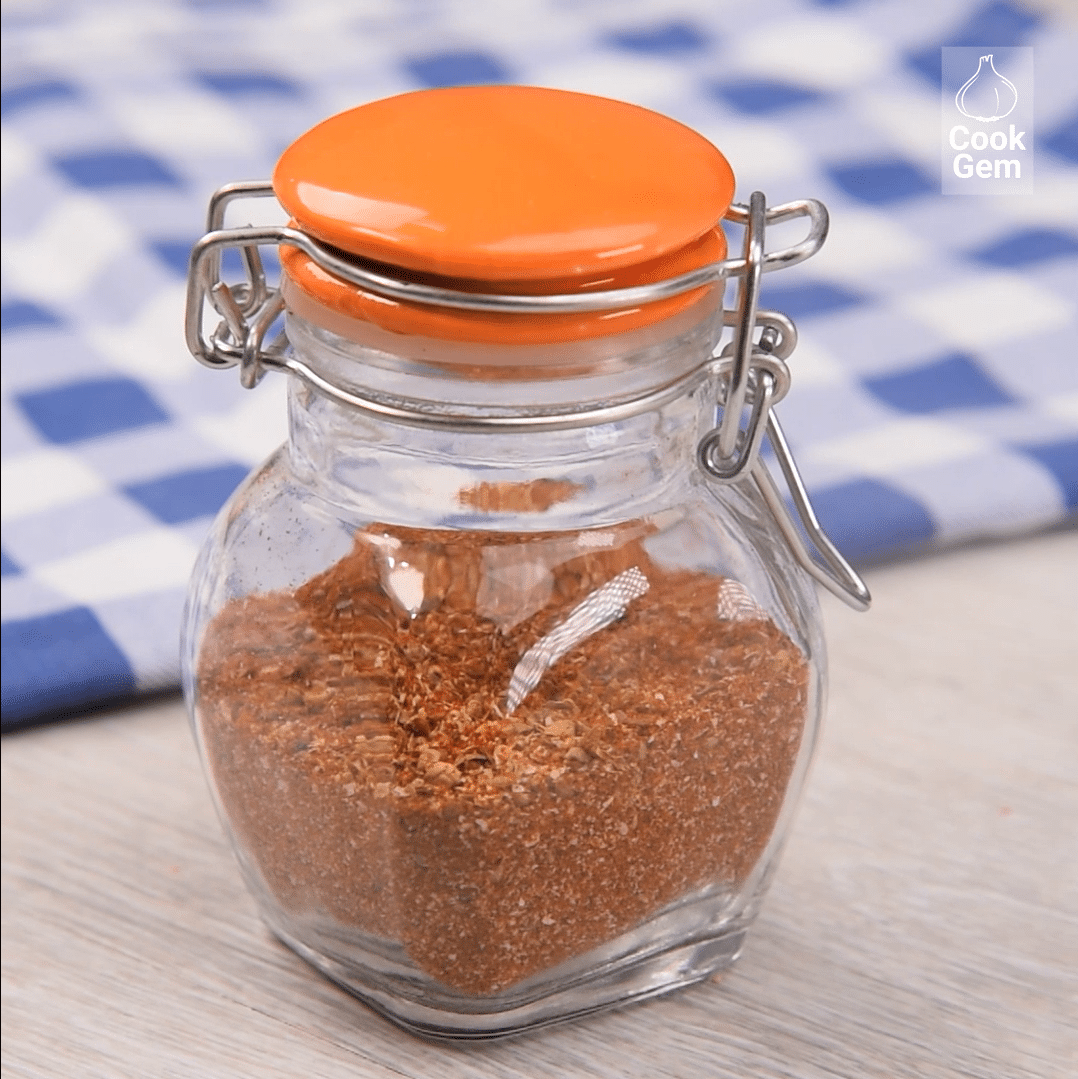 Servings:
30
(½ tsp per serving)
Ingredients
1 ½

tbsp

Organic Ground Ancho Chile powder

2

tbsp

Organic Asafoetida Powder

Garlic & Onion flavor replacement

1

tbsp

Organic Smoked Paprika Powder

1

tbsp

Organic Cumin Powder

1

tsp

Organic Cayenne Pepper

2

tsp

Organic Oregano
Instructions
Store in an airtight glass jar. Enjoy!
Video
Nutrition
Calories:
3
kcal
|
Carbohydrates:
1
g
|
Protein:
1
g
|
Fat:
1
g
|
Saturated Fat:
1
g
|
Polyunsaturated Fat:
1
g
|
Monounsaturated Fat:
1
g
|
Sodium:
1
mg
|
Potassium:
15
mg
|
Fiber:
1
g
|
Sugar:
1
g
|
Vitamin A:
149
IU
|
Vitamin C:
1
mg
|
Calcium:
7
mg
|
Iron:
1
mg
Notes & Tips
Buying
When buying spices, always go for organic and in bulk. Buying organic and in bulk will save you money and will last you for a very long time. Organic spices have less pesticides and contain more nutrients as they are grown with organic practices, natural manures, and compost. Organic spices also carry more flavor and you can definitely taste the difference. Buying organic in bulk online or at bulk spice stores will be cheaper than buying at the supermarket.
Grinding
Instead of buying ground spices, like grouch ancho chile powder or cumin powder, you can use a coffee grinder or blender and buy whole dried chiles or cumin seeds. Grinding your own spices goes one step further and ensures High-quality aromatics (or ground spices) will take your dishes to the next level. Grinding whole ingredients ensures maximum freshness and quality.
Storing
Spices should be packaged in airtight glass containers or tins and stored in dark places, like cabinets or drawers. Never store your spices next to the stove or exposed to much heat and light. .
Sides & Compliments
Tofu Chickpea Curry: Try marinating your tofu in this chili spice mix for a twist on this tofu chickpea curry dish.
Chicken tikka masala: Add to chicken marinade.
Simple Mexican Quiche with Chorizo: Add to crust seasonings for a spicy low FODMAP twist.
Common Questions
Is chili powder low FODMAP?
Yes, according to Monash University, green, red, and chile peppers are low FODMAP, while other spicy peppers are not.
Is chili powder spicy?
Yes, chili powder is mild to moderately spicy 
Is chile powder the same as cayenne?
No, chile powder is made from a blend of dried and ground chili peppers, whereas cayenne pepper is just ground cayenne.
---
Recent Recipes