Homemade Moroccan Fried Chicken
This is going to be one of the crispiest fried chicken dishes you have ever eaten. Proper fried and crispy, spiced chicken, with richness of fabulous Moroccan earthy and savory spicing's. A recipe inspired by the aromatic markets of Marrakesh; Moroccan ingredients – creamy cool yogurt and fruity olive oil. This is a seriously delicious dish and dare I say … beyond finger licking good!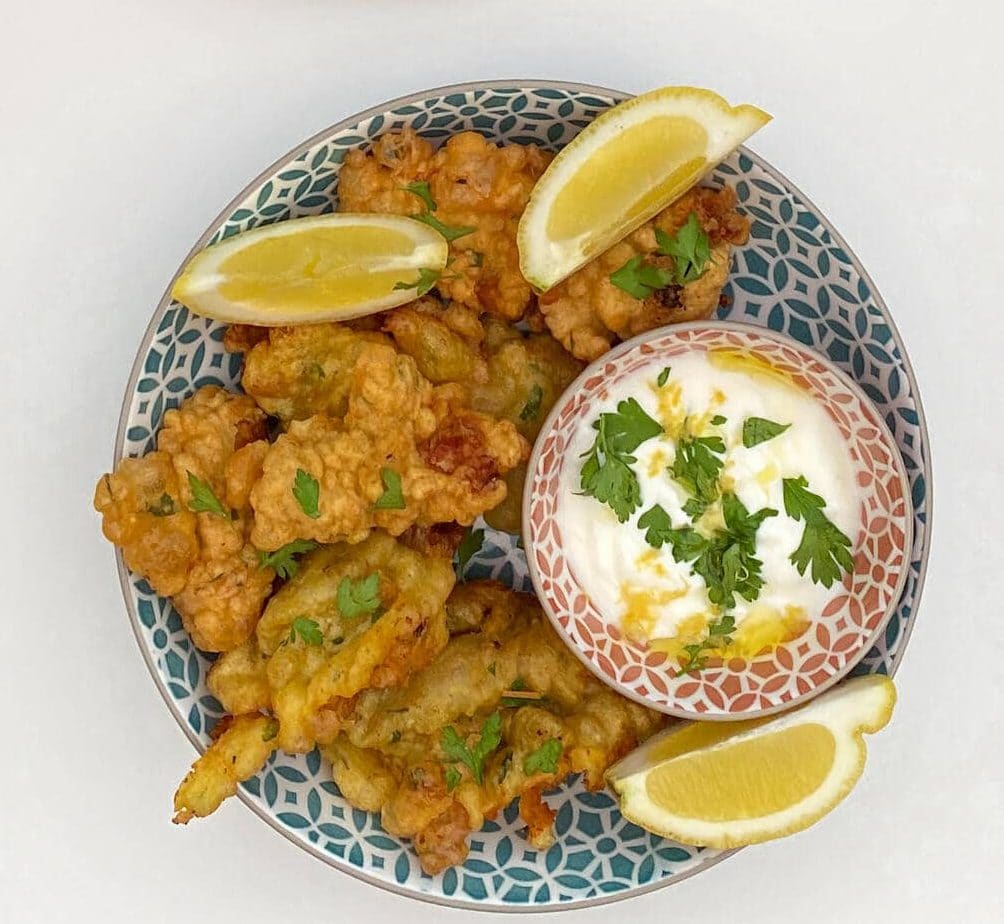 Ingredients
½

tsp

ground cayenne pepper

1

tsp

ground coriander

½

tsp

ground cumin

½

tsp

allspice

½

tsp

turmeric

¼

tsp

salt or to taste

1 /10

g

garlic glove

grated or minced

1

lemon

cut into wedges 2 tsp lemon juice

200

g

natural yogurt

600

g

/ 8 chicken thighs

boneless and skinless

1

liter olive oil

for deep frying
For the batter
300

g

plain flour

100

g

corn flour

¼

tsp

turmeric

1

tbsp

baking powder

fresh parsley

finely chopped

salt to taste – optional
Instructions
Cut each chicken thigh into 4 short, strip style pieces and set aside. Cut lemon into wedges.

In a large bowl, combine all the spices and salt. Stir in the yogurt and squeeze 1-2 lemon wedges (approx. 2 tsp lemon juice) to create the marinade. Place the cut chicken strips into the marinade; coat all the chicken pieces evenly; cover and chill in the fridge at least 2 hours or preferably overnight.

Take the chicken out from the fridge, 30 minutes before frying. Heat the oven to the lowest temperature to keep the chicken warm while cooking the rest.

Make the herb batter by mixing all the batter ingredients in a large bowl. Salt is optional as the marinade chicken is already seasoned.

Working in batches to avoid crowding, pick out a few chicken pieces at a time, from the marinade, and cover the pieces in flour.

Heat the oil in a deep skillet/frying pan over a medium heat. Drop a pea-size amount of marinade to test temperature; oil should bubble vigorously.

Place the floured chicken batch in batter and fry until golden brown on both sides, about 5 minutes a side. Use a slotted spoon to remove the chicken from the oil and drain as much as possible. Lay on baking tray and keep warm in pre-heated oven. Continue until all the chicken is cooked in batches.

Serve immediately with wedges of lemon.
Ideas for serving
Serve with a salad of choice, cool yogurt dip or with fries sprinkled with cumin and salt. It is also great to throw in a sandwich, add in to a finished stir fry or even a salad. If you want a "heat it up" and "cool it down" effect, try this simple cold cucumber soup as a side.
Combine fried chicken with fried vegetables by using leftover batter with prepped vegetables like broccoli stems, cauliflower florets, carrot sticks – avoid high water content vegetables, to prevent soggy fried vegetables.
Notes
Leftover batter can be refrigerated up to three days in an airtight container. Yogurt marinade tenderizes chicken just like buttermilk and without a long marinating time. The batter used in this recipe is suitable for vegetarians and vegans.
Substitutions
Swap chicken with a firm white fish like haddock or cod.
I hope you enjoyed this fried Moroccan chicken recipe.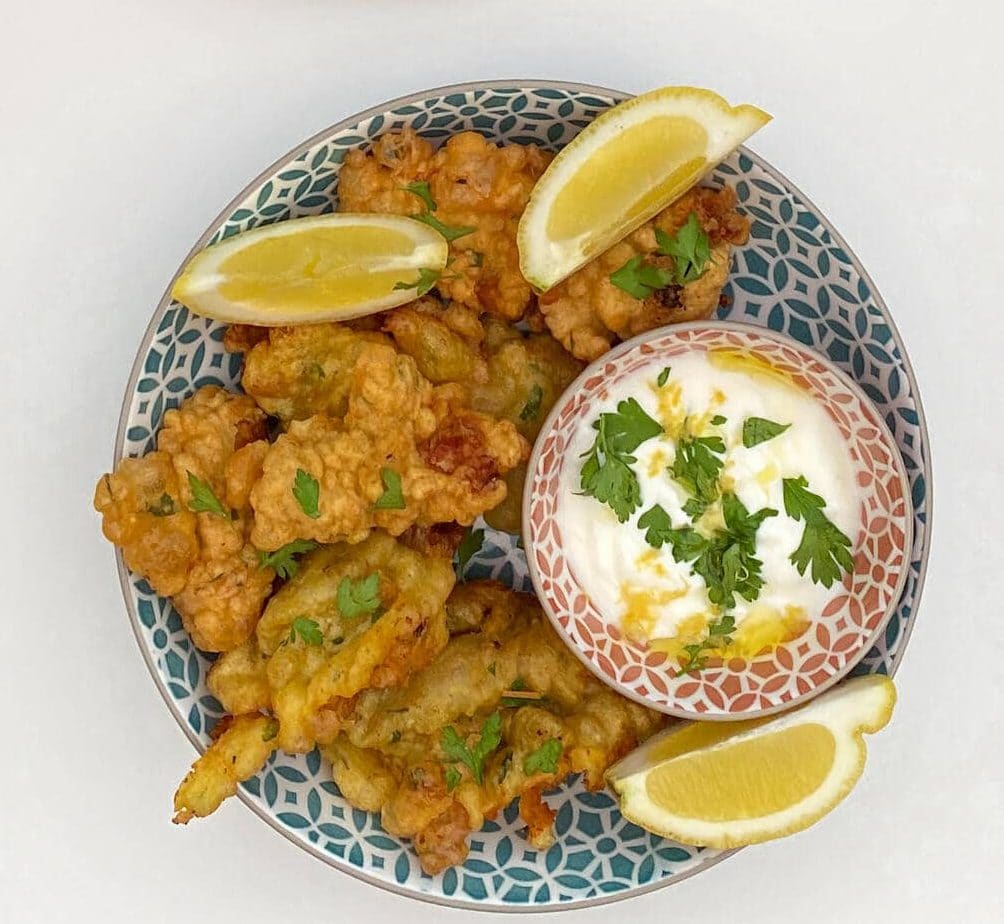 ---
Recent Recipes